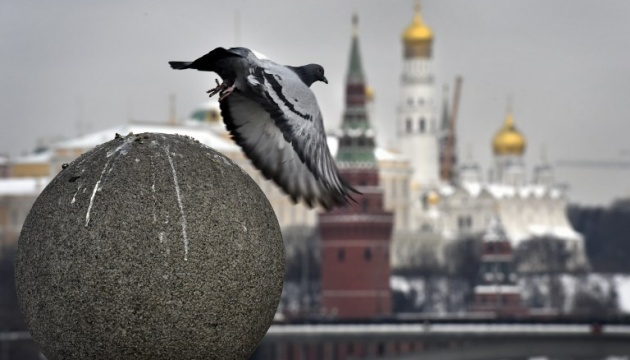 Russia seeks talks to alleviate political pressure on Kremlin, prepare another offensive - analysts
Russia seeks to hold negotiations on Ukraine to seal an operational pause in hostilities, thus easing the growing political pressure on the Kremlin leadership and winning time to prepare new offensive operations.
That's according to the latest update by the Institute for the Study of War, Ukrinform reports.
Independent Russian polling data indicates that Russian citizens still support Russia's military operations in Ukraine despite growing war weariness over the past six months, according to the report.
Levada Center found that 74 percent of Russians support Russian forces' actions in the war in Ukraine in a November poll published on December 2. The poll found that 42 percent of respondents "strongly support" and 32 percent "somewhat support" Russian forces' actions in Ukraine. The poll also found that only 41 percent of respondents favored Russia continuing military operations in Ukraine, however, whereas 53 percent said that Russia should begin peace negotiations.
Levada Center polling between July and November 2022 shows small but consistent erosion in support for the war among Russians, according to analysts.
"Levada Center findings are similar to a reported internal Kremlin-commissioned poll from November that found that 55 percent of Russians favor peace talks with Ukraine and only 25 percent favor continuing the war," the report reads.
Both polls indicate that a shrinking but still significant portion of Russian citizens support—and are even enthusiastic about—continuing the war in Ukraine despite Russian military failures.
Russian morale and political support for the war will likely further degrade with time if current trends hold, ISW believes.
"The longer the war continues to produce Russian casualties while Ukrainian forces gain ground the more the socio-political dynamics will likely continue to turn against the Kremlin," the report notes. "An operational pause under the guise of peace negotiations could alleviate growing political pressure on the Kremlin and allow Russia to reconstitute its forces for subsequent renewed offensive operations."
Key takeaways from the update:
Ukrainian forces reportedly reached the east (left) bank of the Dnipro River across from Kherson.
French President Emmanuel Macron amplified Russian information operations about the need for NATO to consider "security guarantees" to be given to Russia during putative negotiations in a televised interview on December 3.
Conditions in eastern Ukraine are likely becoming more conducive to a higher pace of operations as winter sets in.
The Russian and Belarusian defense chiefs met in Minsk likely to further strengthen bilateral security ties.
Ukrainian forces likely continue to advance northwest of Kreminna.
Russian forces continued ground attacks around Bakhmut, in the Avdiivka-Donetsk area, and in western Donetsk and eastern Zaporizhia regions.
Russian authorities reportedly evacuated Russian collaborators from Oleshky.
The Russian National Guard's Organizational and Staff Department confirmed that mobilization continues despite President Vladimir Putin's announcement of the formal end of partial mobilization on October 31.
Russian authorities are continuing to use judicial measures to consolidate administrative control of occupied territories.