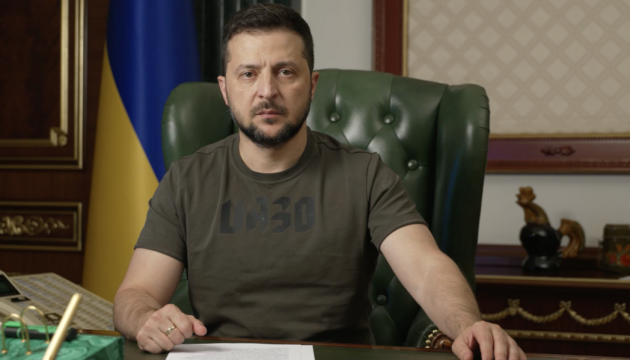 Zelensky confident Russian leadership won't be able to dodge tribunal
Volodymyr Zelensky is sure that the Russian leadership will not be able to avoid accountability for the crime of aggression against Ukraine.
The President of Ukraine said this in a video address to the nation, Ukrinform reports.
"All this week we have been working at various levels in European capitals to gain a critical mass of support for the launch of a special tribunal – a tribunal for Russian aggression. London, Paris, Berlin, Warsaw, and other capitals... We are strengthening our position everywhere, accumulating the support of our partners. I am sure that there will be a tribunal, there will be justice," Zelensky emphasized.
The Special International Tribunal for the Crime of Aggression against Ukraine is a separate international judicial body that is supposed to prosecute Russia's political and military leadership. Ukraine seeks to implement the project of its establishment with partner states.
The tribunal will make it possible to try Russia's top leadership by preparing appropriate indictments and arrest warrants for persons who issue criminal orders to wage a war of aggression against Ukraine.
Photo: Ukrainian President's Office