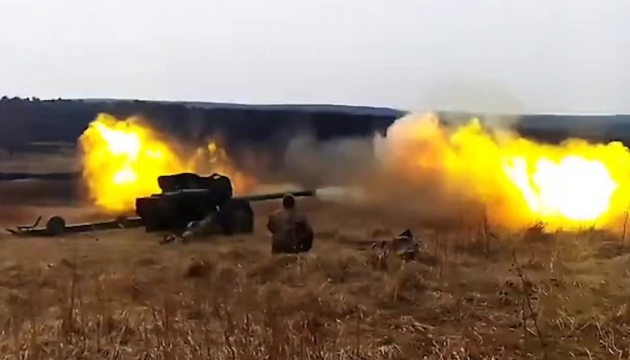 Russian looters detected and eliminated in Donetsk region
Ukraine's defense forces tracked down and punished Russian looters in Donetsk region.
As noted, the border guards-UAV operators detected an enemy infantry cluster.
"In one of the captured villages, the invaders were busy 'hunting' for the poultry of civilians. After shooting a goose, the looters took the prey to one of the houses where they set up a command and observation post," the State Border Guard Service of Ukraine reports.
The border guards informed the artillery gunners at one of the mechanized brigades of the object's coordinates, and the battery of Rapira gun inflicted fire damage on the position of the Russian occupation troops.
"The commander of their unit, who had come for a treat, was eliminated along with the criminal occupants with artillery fire," reads the publication.
Photo: State Border Guard Service
ol