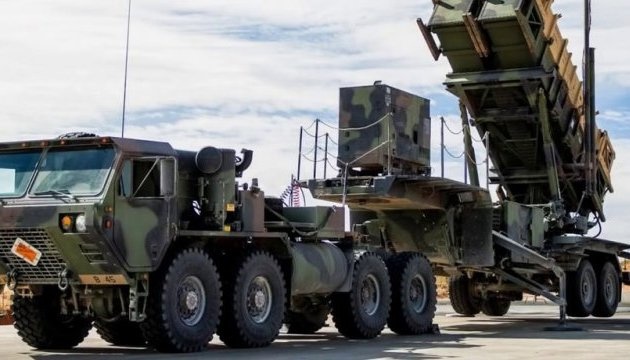 Ukrainian crews could master Patriot launchers within weeks - Air Force spox
The transfer of Patriot surface-to-air missile systems to Ukraine is a political issue, but in the case of their delivery, the Ukrainian crews could master them in a matter of several weeks.
That's according to Yuriy Ihnat, the spokesman for the Air Force, who spoke at the national telethon Tuesday, an Ukrinform correspondent reports.
"We have examples of mastering Iris and NASAMS, where it took only a few weeks for our servicemen, who are quite young people, but they were the best, most trained specialists who were selected so they mastered this technology within weeks. The equipment is quite modern and automated. Therefore, the human factor of error is reduced to a minimum there. Therefore, I think there will be no problem with training, we just need this quipment here," Ihnat said.
He also explained that the Patriot's range is 150 km. So, the more systems are transferred to the Armed Forces, the better the line of defense will be blocked.
As reported, last Monday Germany offered Poland to deploy Patriot anti-missile defense systems on the Polish-Ukrainian border after a missile hit the Polish territory. Poland, for its part, offered to deploy these systems on the Ukrainian side of the border.
The German government official, Christine Hoffmann, said that the German side was discussing with its allies Poland's initiative to transfer Patriot systems to Ukraine.
On November 29, Prime Minister of Poland, Mateusz Morawiecki, again called for delivering Patriots to Ukraine.