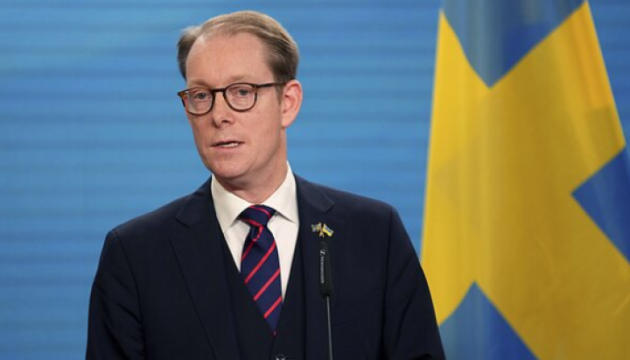 Sweden ready to support Ukraine until its victory – foreign minister
Minister of Foreign Affairs of Sweden Tobias Billström has stated that Sweden is ready to continue supporting Ukraine in the war, while Russia must be defeated in order for the conflict to end and for peace and stability to prevail.
"We are ready to do more and more. After all, we help Ukraine, and Ukraine helps us all to defeat Russia. Only by defeating it in war will we ensure peace and stability in the future. The territorial integrity of Ukraine must be restored. And the Government of Ukraine should have the last word in all this. But in the end, Russia's military defeat is the only thing that will solve this conflict," Billström told Lithuanian public broadcaster LRT in an interview.
According to him, Sweden's latest package of security assistance to Ukraine was more expensive than the combined cost of all previous ones.
The minister noted that the defeat of Ukraine would be a signal to all authoritarian countries that war is still a possible, although outdated, way to achieve political goals.
"It would be completely unacceptable. Sweden... is a very peaceful country really. But we immediately recognize the wars in which it is necessary to win," Billström emphasized.
On November 16, Sweden announced another package of security assistance to Ukraine worth SEK 720 million. It includes air defense systems, vehicles, winter equipment, etc.
ol