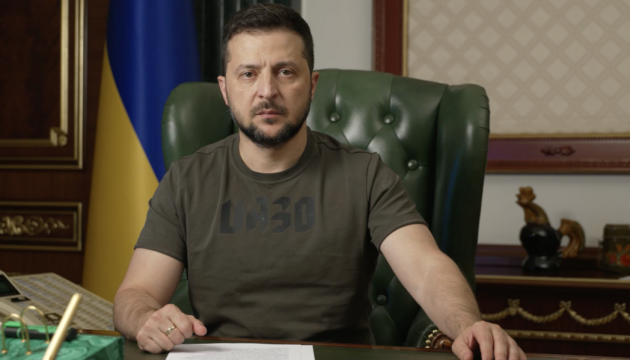 Energy supply restrictions now in place in 14 regions and Kyiv - Zelensky
Restrictions on energy supply are currently in place in 14 regions and in Ukraine's capital, Kyiv.
Ukrainian President Volodymyr Zelensky said this in a new video address, according to an Ukrinform correspondent.
According to him, Ukrainian power engineers continued to restore the country's power grid on November 26.
"And we already have more opportunities to generate and supply electricity. But, unfortunately, that's not enough to make the supply completely stable. As of this morning, half as many subscribers have been disconnected from the grid as last night. However, in 14 regions and in Kyiv, there are still restrictions for more than 100,000 subscribers in each of the regions," he said.
Zelensky noted that if electricity consumption grows in the evening, the number of power outages might increase. "This once again shows how important it is to save energy and consume it wisely," he said.
Kyiv Mayor Vitali Klitschko said on Saturday, November 26, that 25% of consumers in the city remained without electricity.