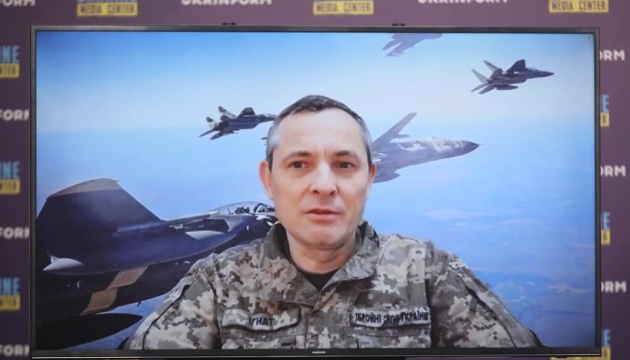 Enemy air defenses not as effective as Russia claims - Ukraine Air Force
Russia says it is shooting down dozens of HIMARS rockets, but this is not true.
This was stated by Air Force spokesman Yuriy Ihnat, who spoke at a briefing at the Ukraine - Ukrinform Media Center on Thursday, November 17.
"Russia has enough air defense equipment, and this equipment work effectively. There is no need for harboring any illusions here. But our Defense Forces also have good weapons provided by partners. Our weapons work as a complex so Russian air defenses also suffer losses. It is not like the Russian Ministry of Defense reports that dozens of HIMARS rockets were shot down. This is not true, these missiles hit the targets perfectly," Ignat said.
The spokesman added that Russia has deployed plenty of air defense systems in Crimea. However, these systems are not enough to cover the entire front line.
"We know that Russia has a fairly large line of air defenses. This applies to short-, medium- and long-range systems. They have gone far ahead in this regard. What Ukraine has – the BUK-M1 and S-300 – is Soviet-developed systems , which Russia has modernized long since. And Russia has these systems today, Crimea is also full of them. But the territory of Russia is so large, the front line isn't small enough, so they are unable to completely cover the entire airspace. We see that they have already begun transporting S300 missiles from Belarus somewhere closer to Donbas. It's just that they employ them every day, launching missiles as ballistic ones," said the spokesman.
As reported, during the morning barrage on November 17, the enemy launched 18 cruise missiles over Ukraine.