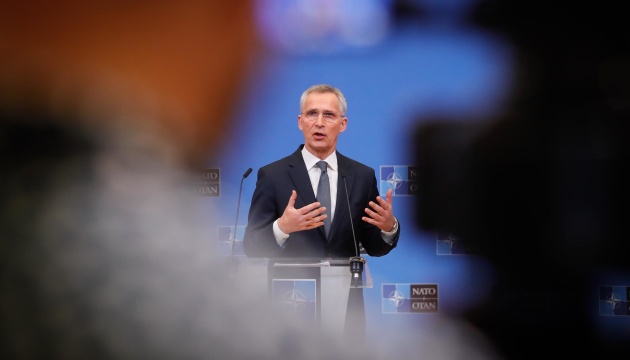 NATO to help Ukraine create layered air defense system - Stoltenberg
NATO allies are providing Ukrainian partners with the necessary weapons systems and will continue to coordinate efforts to create a layered air defense system in Ukraine.
NATO Secretary General Jens Stoltenberg said this at a press conference in Brussels following a meeting of the North Atlantic Council on yesterday's explosions in Poland.
"I welcome that more and more allies and partners are providing advanced air defense systems to Ukraine. [...] We are mobilizing additional support, especially when it comes to different types of air defenses. NATO is also providing counter-drone systems. We need many different systems to protect against cruise missiles, ballistic missiles and drones. We need a layered defense of Ukraine, and that's exactly what the allies are providing in different ways," he said.
He recalled that a meeting of the Ukraine Defense Contact Group would be held today, during which NATO allies and partners will continue to coordinate efforts in providing military assistance to Ukraine. These efforts have recently focused on air defense systems, especially after Russia launched attacks against Ukrainian cities and civilian infrastructure a few weeks ago.
Stoltenberg noted that Ukraine had received NASAMS and HAWK air defense systems from Spain and other allies. Recently, Sweden made new announcements of additional support, including in the organization of air defense for Ukraine, he said.
On November 15, Russia launched a massive missile attack on targets across Ukraine and continued its deliberate attempts to destroy the country's critical civilian infrastructure.
Two people were killed in an explosion in the Polish village of Przewodów, Hrubeszów County, Lublin Voivodeship, not far from the Ukrainian border, on Tuesday, November 15. The investigation into the incident is ongoing.
Photo: EFE/EPA