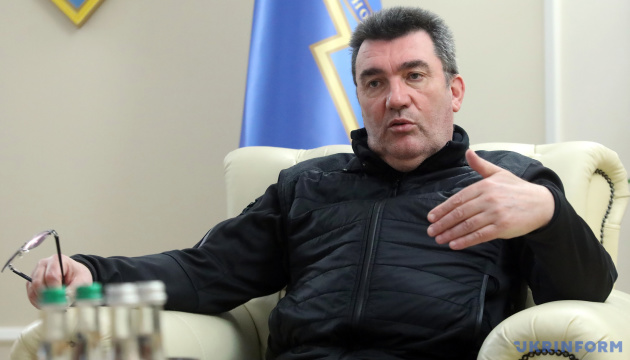 Huge area across Kherson region mined by Russians - NSDC secretary
Massive swaths of ​​ Kherson region have been mined by the Russian forces, therefore Ukrainians seeking to return to their homes must not rush to do so until the Ukrainian Army greenlights the move.
That's according to Oleksiy Danilov, Secretary of Ukraine's National Security and Defense Council, who spoke at the national telethon, Ukrinform reports.
"In terms of infrastructure, they destroy everything that can be destroyed. And unfortunately, we can confirm today that a huge area has been mined. Moreover, we don't rule out that the large explosives have been planted. And that is why the population should be very careful about the issue. And until the time when our Armed Forces, our soldiers give the go-ahead to return to those settlements that they liberate every day, we recommend that the people not return home, unfortunately. That's because the territory must be cleared of mines and explosives. This is a big job for our boys and girls who are engaged in this work," Danilov emphasized.
He also confirmed that the Antonivsky bridge is now indeed in an "absolutely inoperable condition."
"As for the retreat of the occupiers, it is happening under the influence of our Armed Forces. There is no 'act of goodwill' or anything they invent, showing on television that someone is giving someone else some orders... They have a clear idea that, had they stayed there for a certain period of time longer, they would have been gone physically," stressed the NSDC secretary.
He added that today crossings across the Dnipro are complicated, while noting that "our Armed Forces understand how to overcome these obstacles."
As reported by Ukrinform, this afternoon, Ukraine's defense intelligence reported that Kherson is returning under Ukraine's control as units of the Armed Forces are entering the city, therefore the only chance for Russian servicemen to avoid death is to surrender immediately.