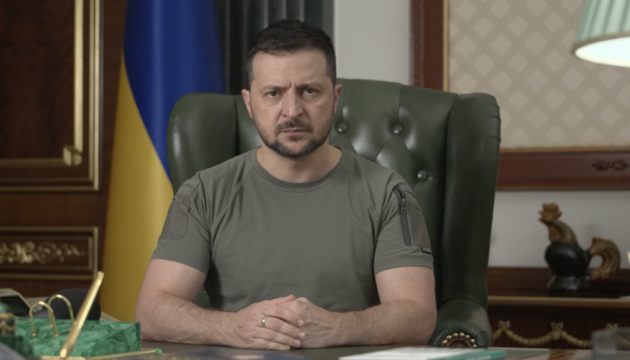 President: Ukraine cannot wait for demining of territories decades
Ukraine cannot wait for territories liberated from the enemy to be demined for decades.
"I have often heard estimates that clearing Ukraine of Russian mines will take decades. We can't wait that long. We have to do in years what elsewhere in the world could have taken decades after hostilities," President of Ukraine Volodymyr Zelensky said in his evening address.
As noted, houses, social facilities, communications, roads are demined primarily. But the occupiers mine everything: power lines, enterprise buildings, fields, forests.
"At the peak of mine contamination in Ukraine, we had 300,000 square kilometers of dangerous territory. Today, thanks to the true heroism of Ukrainian sappers and explosives technicians, our rescuers and everyone who helps them, the area of land contaminated by mines and munitions has been reduced. Now about 170,000 square kilometers remain for demining. In particular, this is also the case in the most difficult areas – where hostilities are still ongoing, where the enemy will add mines before his retreat, as it is now in Kherson..." the President said.
Zelensky thanked international partners who implement mine clearance assistance projects: the US, Canada, the UK, Denmark, Norway, Estonia, Austria, Poland, Japan, Switzerland, Sweden, Slovakia, UN agencies.
ol