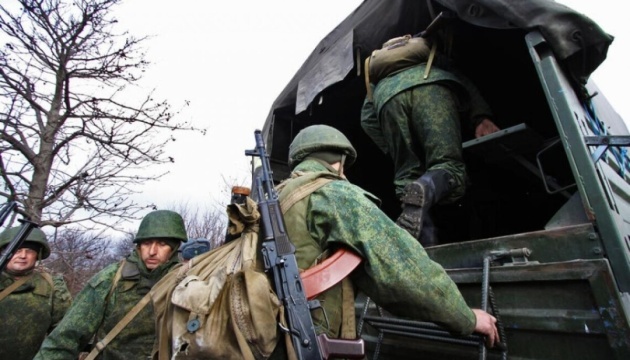 Part of drafted convicts to be involved in building defensive "Wagner Line" in Ukraine's east - British intel
British intelligence believes that some of the convicts who were recruited into the Wagner Private Military Company will initially be involved in the construction of the defensive "Wagner Line" in the east of Ukraine.
This is stated in a brief summary published on Twitter on Sunday by the British Ministry of Defense, Ukrinform reports.
On October 27, 2022, Russian tycoon Yevgeny Prigozhin posted online what appeared to be an admission of accusations that his private military company, Wagner, changed its standards and recruited Russian convicts suffering from serious illnesses, including HIV and hepatitis C.
The role of Wagner's group changed significantly after the Russian invasion of Ukraine. During previous conflicts, it maintained relatively high recruitment standards, with many of its members having previously served as professional Russian soldiers.
"The admission of prisoners with serious medical concerns highlights an approach which now prioritizes numbers over experience or quality," British intelligence said.
Prigozhin recently discussed plans to create a 200-kilometer defensive "Wagner Line" in eastern Ukraine. The measure would require a large labor force.
"There is a realistic possibility that some of the convict recruits will initially be put to work constructing the defences," the update reads.
As reported, on October 19, the owner of the Wagner Group, Yevhen Prigozhin, announced that his team of engineers was building a large fortified defensive "Wagner Line" in the Russian-occupied Luhansk region, and published a map showing the scale of the project. The pictures show a section of the newly built anti-tank defense and trench system to the southeast of Kreminna, Luhansk region.