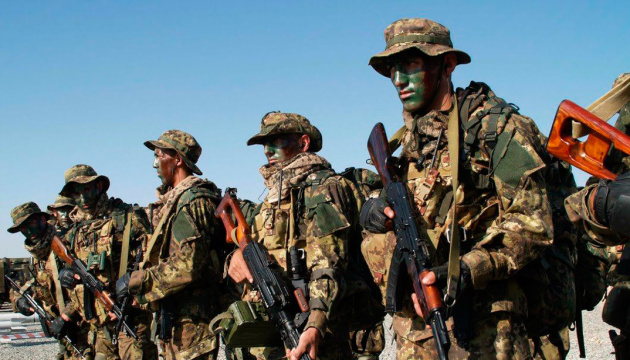 Russia involves more than 8,000 Wagner PMC fighters in war against Ukraine – intel report
Russia has involved more than 8,000 mercenaries of the Wagner Group private military company in the war against Ukraine. Most of them are former prisoners.
"More than 8,000 mercenaries of the Wagner (Liga) private military company are involved in military operations in the territory of Ukraine. Most of the units are currently stationed directly in the areas along the contact line. The majority of the personnel of the company's assault squads are mercenaries recruited from among the prisoners," the Chief Directorate of Intelligence of the Ministry of Defense of Ukraine posted on Telegram.
The task of Wagner fighters is to support a smaller group of experienced contractors. Former prisoners account for the biggest losses among the Wagner personnel.
"To avoid a threat of 'staff shortage', Wagner is urgently training several hundred additional mercenaries from among the prisoners to be sent to the war zone," the intelligence agency added.
As of October, Russia has sent at least 15,130 prisoners to the war against Ukraine since mid-summer.
ol