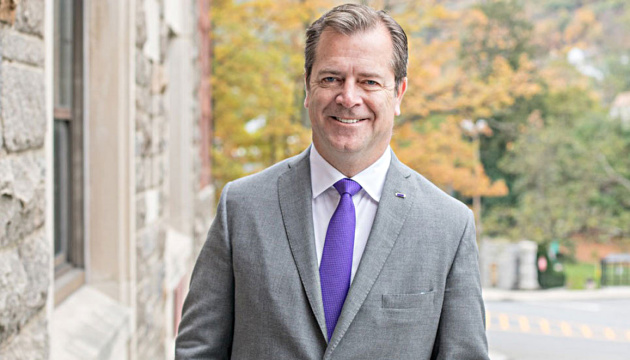 Ukraine needs "much more" weapons, including air defense, aircraft, to counter Russian strikes - advisor to CinC Zaluzhnyi
Ukraine requires much more air defense systems and fighter aircraft to stop Russia's brutal drone and missile attacks on the civilian population, says Dan Rice, Special Advisor to Ukraine Army's Commander-in-Chief Valeriy Zaluzhnyi.
That's according to CNN's Outfront with Erin Burnett, an Ukrinform correspondent reports.
Asked by a host, how much more weapons Ukraine says it needs to stop the ongoing Russian missile and drone strikes, Dan Rice said "The biggest thing they need right now is air defense systems – both missiles and aircraft. We really need the Ukrainian Air Force to be restocked. But we are putting in a lot of air defenses, they are just getting there, like the NASAMS."
He added that Ukraine needs a lot more than is being delivered at the moment as it is impossible to "defend everywhere" considering a 1,200-mile front line, noting that is only possible to defend "key cities."
Under the new commander, General Surovikin, Russia is "ruthlessly attacking the civilian population," the special advisor said, adding that "this is a war crime," and pointing to Russia's intentions to make the upcoming winter "very difficult" for Ukrainians by attacking the energy grid.
"They are trying, in my opinion, to get to the negotiating table, trying to go back to the 2014 lines," Rice suggested, at the same time noting that "Ukraine won't have it. Ukraine wants all of its lands back."
"Ideally, the Poles will give them their old Russian fighters, and Ukrainians know how to operate them, how to maintain them," Dan Rice stressed, adding that the U.S. could give F-16s to Poland in return, which would not cost the taxpayers as these aircraft have already been mothballed in the U.S.