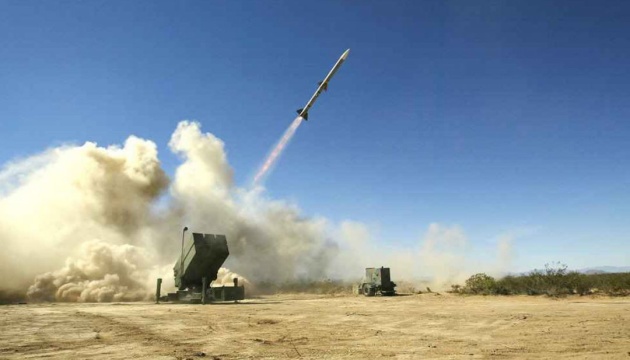 Britain to send air defense missiles to Ukraine - Wallace
Britain said it would donate air defense missiles capable of downing cruise missiles to Ukraine in the wake of the latest massive Russian strikes on Kyiv and other cities.
British Defense Secretary Ben Wallace announced the new support ahead of a NATO meeting in Brussels on Thursday, Ukrinform reports citing Reuters.
Ukraine's allies had pledged new air defenses and more military assistance on the sidelines of the Wednesday meeting.
Britain said the Advanced Medium-Range Air-to-Air Missile, or AMRAAM, which will be provided in the coming weeks, could be used with the National Advanced Surface-to-Air Missile System, or NASAMS air defense systems pledged by the United States.
As Ukrinform reported earlier, the sixth meeting of the Ukraine Defense Contact Group in the so-called "Ramstein" format took place in Brussels on Wednesday with the participation of nearly 50 countries. Providing Ukraine with additional air defense systems against the background of recent missile attacks by Russia was one of the main issues on the agenda.