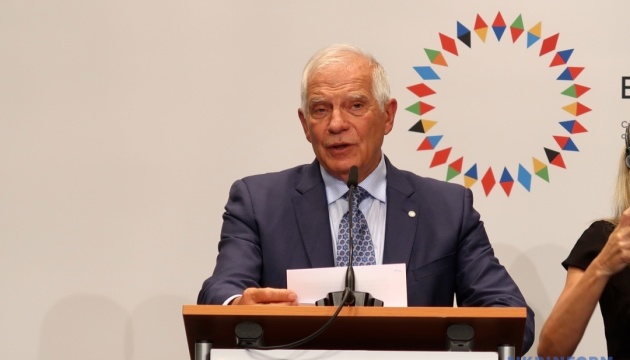 EU may launch military training mission for Ukraine on Oct 17 - Borrell
The EU intends to formally launch a military training mission for Ukraine at a meeting of the EU Foreign Affairs Council on October 17, despite threats and blackmail from the Kremlin regime.
According to Ukrinform, EU High Representative Josep Borrell wrote this in his own blog on the website of the European External Action Service.
"At the next Foreign Affairs Council on 17 October, I hope we can formally launch our training mission for Ukrainian armed forces," Borrell wrote.
Commenting on the recent events surrounding Russia's attempt to annex the occupied territories of Ukraine, as well as Putin's threats to use nuclear weapons for their "defense", the high representative of the EU emphasized the EU's continued strong support for Ukraine in its fight against the Russian invasion.
"As EU, we have made it clear that we will never accept the annexation and that we will not be intimidated by Russia's threats and escalations. On the contrary, we will reinforce our strategy of supporting Ukraine - militarily, financially and politically; upping the pressure on Russia with more sanctions and supporting our international partner to handle the fallout of the war. […] At the same time, we remain ready to pursue a diplomatic solution, should the circumstances return to do so in a meaningful way," Borrell said.
Photo: Ministerio de Asuntos Exteriores y de Cooperation