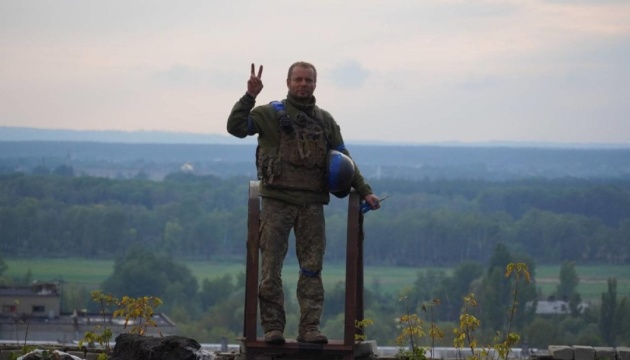 Russian war kills another journalist in Ukraine
Another journalist was killed in the war unleashed by Russia against Ukraine – head of the public relations at the 80th Separate Airborne Assault Brigade, Captain Yuriy Lelyavskyi.
The National Union of Journalists reported the news on Telegram, as seen by Ukrinform.
It is noted that Lelyavskyi died on a battlefield on September 28, while performing a mission as part of an airborne assault unit.
Before joining the army, he was a professional journalist, having worked for years with various Ukrainian publications and national TV channels.
In 2014-2015, when Lelyavskyi was covering the conflict with the Russian proxy forces in the east of Ukraine, he was captured by militants. After he was liberated, the journalist joined the Armed Forces, where he held the positions of press service and public relations chief at the 10th Mountain Assault Brigade and the 80th Separate Airborne Assault Brigade.
As reported by Ukrinform, as of September, 39 journalists are known to have died as a result of the Russian Federation's full-scale invasion of Ukraine.