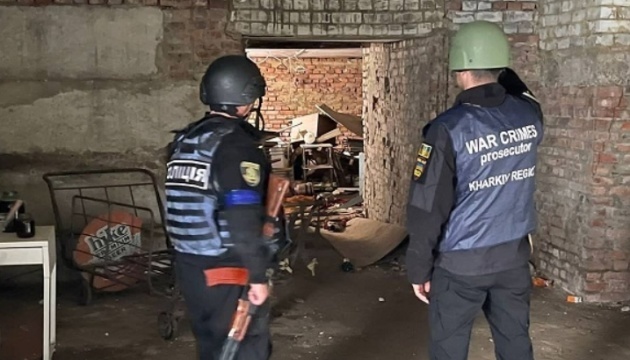 Another torture chamber discovered in de-occupied village in Kharkiv region
In the village of Pisky-Radkivski, Kharkiv region, which was liberated from the Russian invaders, Ukrainian law enforcers discovered another torture chamber, which the occupiers had set up in a cellar.
The National Police of Ukraine wrote this on Telegram, Ukrinform reports.
"Another torture chamber of the Russian occupiers. After the de-occupation, our police officers are documenting here war crimes of the army of 'liberators'. When Russian servicemen entered the village, they forced residents to leave their homes and settled there themselves," the report reads.
In the discovered torture chamber, invaders kept local residents in inhumane conditions. People were intimidated, beaten and abused.
"The Russian occupiers left behind looted houses, dirt and impurities - a trademark of the 'Russian world'. Moreover, in the houses where they lived, there were 'tripwires' on the doors," the police added.
As Ukrinform reported, at the end of September, a torture chamber set up by the Russian invaders was discovered in the liberated Vovchansk of Kharkiv region.
Photo: Illustrative
iy