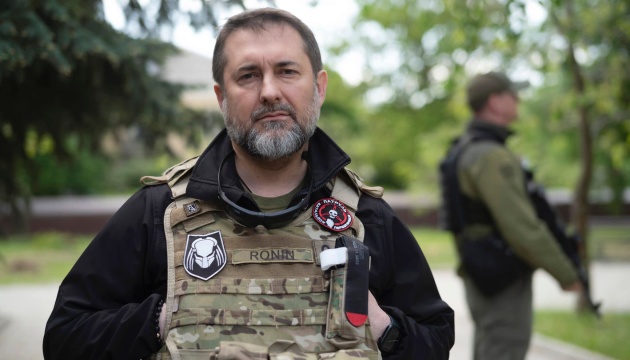 Russian forces flee from Lyman to Shchastia - regional administration chief
Russian troops who survived the liberation of Lyman by the Ukrainian Armed Forces have fled to the temporarily occupied Shchastya, Luhansk region.
That's according to the chief of the Luhansk Regional Military Administration, Serhii Haidai, Ukrinform reports.
According to the official, "those who rejoiced at sham referenda a week ago will have to wait a little more than three years."
As Haidai emphasized, the "waiters" will not succeed as the Armed Forces will come there earlier: the so-called "LPR" would have been able to be fully accepted into the Russian Federation only by 2026."
"The transition period for the so-called "LPR" as a new subject of the Russian Federation will last until 2026. This is one of the main conditions in the agreement regarding the acceptance of the 'republic' into Russia," said Haidai.
The official added that every day, wounded Russian troops are brought to medical facilities in Starobilsk, where a roadblock was even set up near one of the hospitals.
"Some survivors of the Lyman retreat were luckier as they managed to escape farther away, to Shchastya. On September 30, a convoy of civilian cars and vans was discovered in the area of ​​this city, which included more than 200 servicemen from the 2nd Army Corps of the Russian forces," Haidai stressed.