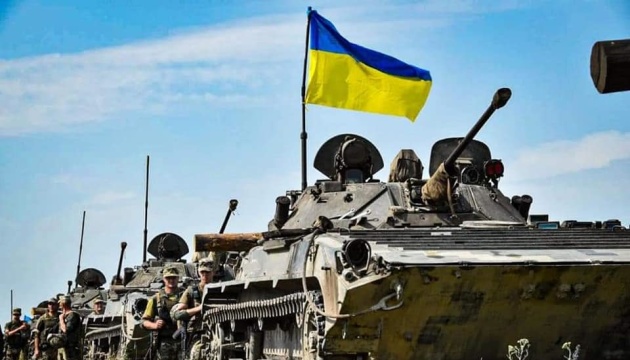 Ukraine's advance: Army liberates Kupyansk-Vuzlovyi in Kharkiv region, pushing Russians farther back
The settlement of Kupyansk-Vuzlovyi was released by the Kraken specops unit with the Main Intelligence Directorate of Ukraine's Defense Ministry on September 27.
That's according to the defense intelligence's press service, Ukrinform reports.
"On September 27, another settlement, Kupyansk-Vuzlovyi, was liberated by the Kraken special unit of the GUR (defense intelligence - ed.) of the Ministry of Defense," the statement reads.
As Ukrinform reported, on September 26, amid an ongoing counteroffensive operation, the Armed Forces of Ukraine took control of Kupyansk-Vuzlovyi, continuing to purge certain areas of Russian invasion troops. The General Staff of the Armed Forces officially confirmed the liberation of the village on September 27.
According to the deputy head of the President's Office, 454 settlements have already been deoccupied in Kharkiv region as of September 8.
Less than 6% of the territory of the region remains temporarily captured by the Russians.