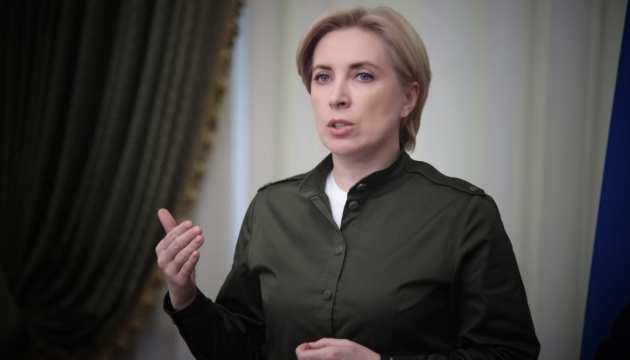 Vice PM urges residents of occupied areas not to help Russia hold sham referenda
People in the occupied territories should not get involved in issuing Russian passports to other locals and organizing a pseudo-referendum – in order to avoid criminal liability.
This was stated by Vice Prime Minister Iryna Vereshchuk, who spoke at the national telethon, Ukrinform reports.
"If officials have received a Russian passport in order to hold a position in the occupation administration, they will face a criminal penalty. This also applies to those who forced people through propaganda or other means to obtain a Russian passport, so they will also be prosecuted. For example, the so-called passport desks, where they did everything to forcibly issue passports to Ukrainians. Just like those who trampled people's rights: for example, if you don't get a Russian passport, you won't be able to be treated in a hospital or get other help. Those who do it will be held accountable," said Vereshchuk.
She recalled that the government has approved a draft law that provided for criminal liability both for deliberately obtaining a Russian passport and for participating in the organization and holding of pseudo-referenda.
"This does not to a person who participates in a referendum under pressure, if it was not for the purpose of propaganda or demonstration. There are also cases where pensioners were deprived of the right to receive a pension and only in the event that they provided their personal data could they count on food kits or receive some elementary payments – of course, such people will not be held accountable," the official stressed.
She emphasized that people residing in the occupied territories should make every effort not to participate in the vote, certainly not to be among the organizers of the referendum, not to become member of district electoral commissions.