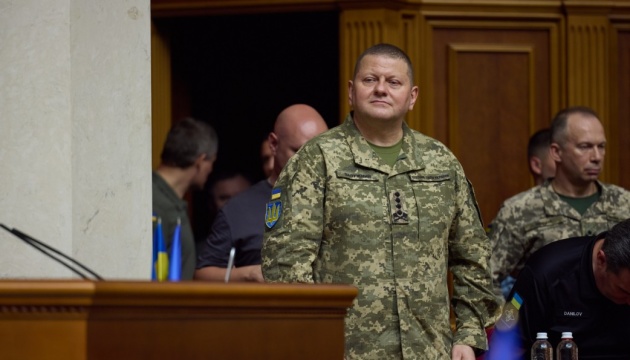 CinC Zaluzhnyi on mobilization in Russia: We will destroy anyone who comes to our land up in arms
No statements by the Russian military and political leadership will affect Ukraine's resolve to fight for its freedom.
That's according to Valeriy Zaluzhnyi, Commander-in-Chief of the Armed Forces, who issued a statement via Telegram, Ukrinform reports.
"For 8 years and 7 months, the Armed Forces of Ukraine have been repelling Russia's armed aggression against our country. The enemy's full-scale offensive didn't frighten us. Moreover, we united and confronted the enemy with dignity. The mobilization announcement in Russia is a confirmation of this, fact" said Zaluzhnyi.
He noted that hundreds of thousands of men and women are protecting their native land, their homes, their children, and the future of Ukraine.
"Therefore, no statements by the military and political leadership of the aggressor power will affect our resolve to fight for our freedom. We will destroy anyone who comes to our land up in arms – be it voluntarily or through mobilization," said Zaluzhnyi.
As Ukrinform reported earlier, Russian President Putin this morning made a statement in support of "referenda" on accession to Russia of the temporarily occupied territories of Ukraine, as well as declared partial mobilization in Russia starting September 21.
The statement was accompanied by unveiled nuclear blackmail as he threatened to employ nuclear weapons to "protect Russian territories."