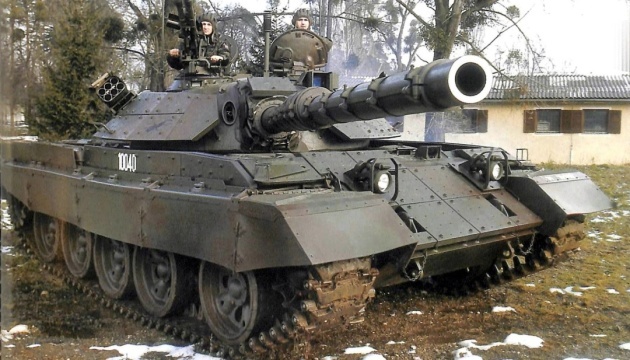 Ukraine to get 28 M-55S tanks from Slovenia
Slovenian Prime Minister Robert Golob and German Chancellor Olaf Scholz have agreed on the transfer of 28 M-55S tanks to Ukraine, with Slovenia expected to receive 40 German-made transport vehicles in exchange.
The press service of the Slovenian government said this in a statement, Ukrinform reports.
During a phone call, the two leaders discussed the issue of Russian aggression against Ukraine.
"In the spirit of solidarity with the Ukrainian people, Prime Minister Golob and Chancellor Scholz agreed to a joint action, so that the Ukrainian side will receive 28 Slovenian M-55S tanks. In return, Slovenia will obtain 40 German military transport vehicles, including 35 heavy 8x8 hook loaders and 5 heavy 8x8 water tankers. As such, the ring exchange will also strengthen defense cooperation between Slovenia and Germany," the statement said.
M-55S tanks are a modernized version of the Soviet T-55s. Slovenia's STO RAVNE and Israel's Elbit upgraded the combat vehicles in 1999.