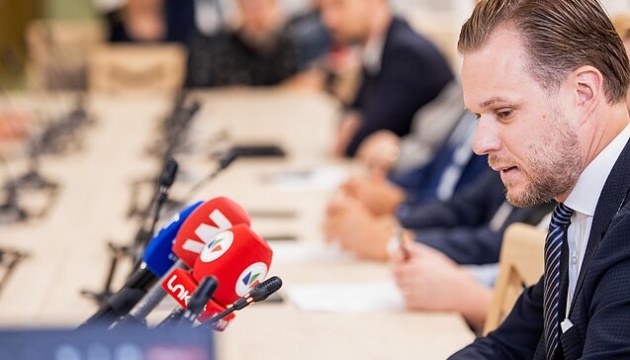 Lithuania's FM calls for more weapons for Ukraine: Tanks speak louder than words
Minister of Foreign Affairs of Lithuania Gabrielius Landsbergis called for the transfer of more weapons to Ukraine, commenting on the mass crimes of the occupiers in Izium.
"Words failed to prevent mass graves. Condemnation alone won't bring this genocide to an end. Tanks speak louder than words. #ArmUkraineNow means now," Landsbergis posted on Twitter.
As reported, President of Ukraine Volodymyr Zelensky said that more than 400 bodies, including those with signs of torture, had been found in a mass grave in liberated Izium. Children and military personnel of the Armed Forces of Ukraine are among those identified.
As of September 16, law enforcement officers discovered 10 torture chambers in the territories liberated from the Russians in Kharkiv region. Six of them were found in Izium.
Photo credit: J.Stacevičiaus/LRT nuotr
ol