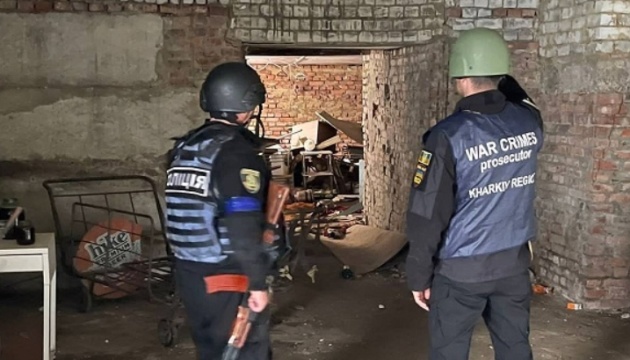 Zelensky: More than 10 torture chambers found in liberated areas of Kharkiv region
More than ten torture chambers were found in the areas of Kharkiv region liberated from the Russian invaders.
President of Ukraine Volodymyr Zelensky said this in his video address on Saturday evening.
The President noted that the exhumation works were underway at the site of the found mass grave in Izium, Kharkiv region. According to him, the bodies are examined, and new evidence of torture, to which people buried were subjected, is revealed.
"In the liberated areas of Kharkiv region, more than ten torture chambers have already been found in various towns and villages. When the occupiers fled, they abandoned torture devices. Even at a common railway station of Kozacha Lopan, rooms for torture, instruments for electric shock torture were found. This is just a railway station! Torture was a common practice in the occupied territory. This is what the Nazis did. This is what the ruscists are doing. And they will be held to account in the same way – both on the battlefield and in the courtrooms," the President of Ukraine added.
Zelensky stressed that the identities of all those, who tortured, who abused, who brought those atrocities from Russia to Ukraine, would be established.
As reported, the Defense Forces of Ukraine have freed about 8,500 square kilometers of territory – up to 388 settlements and almost 150,000 people – from the Russian invaders in Kharkiv region since September 6.
ol