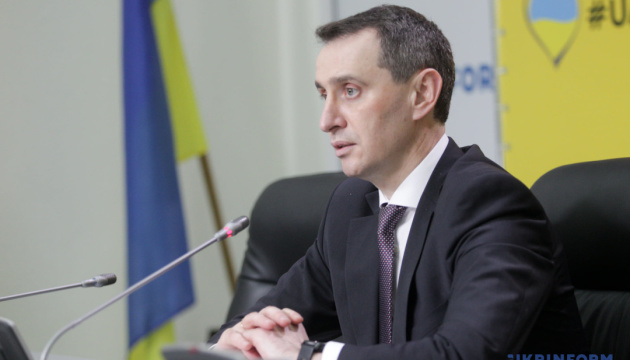 Ukraine piles up on drugs needed in case of nuclear accident - health minister
The government has purchased the necessary amount of drugs to protect a thyroid gland in the event of an accident at a nuclear power plant.
The Minister of Health, Viktor Liashko, made the relevant statement during a national telethon in the wake of the ongoing tensions around the Zaporizhia Nuclear Power Plant, which has been seized by Russian invasion forces since March 4, 2022, Ukrinform reports.
The drugs, designed to prevent radioactive iodine from affecting a thyroid gland, will be issued once required. All health care facilities in the potential impact zone have been supplied with the said medication, Liashko said.
The minister added that the regional depots run by the Ministry of Health also store a sufficient amount of this drug in order to deliver it to medical facilities in time, taking into account the direction in which radioactive dust will spread if the accident takes place at the ZNPP.
At the same time, Liashko urged Ukrainians not to buy iodine-containing drugs in pharmacies.
"There is no need to buy up iodine-containing drugs either as we have purchased the drug in exactly the dosage recommended by our researchers. One pill will be enough for the first stage. That's all. But at the moment, if it's not distributed to people, it is solely for the reason that there is no need to do so, or to ensure that people don't take it for preventive purposes, out of fear. Medicines are not sweets, they must be used when necessary, when prescribed by a doctor," the minister emphasized.
As reported by Ukrinform, the Zaporizhia Nuclear Power Plant, the largest in Europe, was assaulted and seized by the Russian military on March 4. Since then, the invaders have been deploying military equipment and ammunition on the plant's premises, shelling the surrounding area.
The European Union has condemned Russia's military activities around the Zaporizhia NPP and called on the Russian Federation to immediately hand control over the plant back to Ukraine.