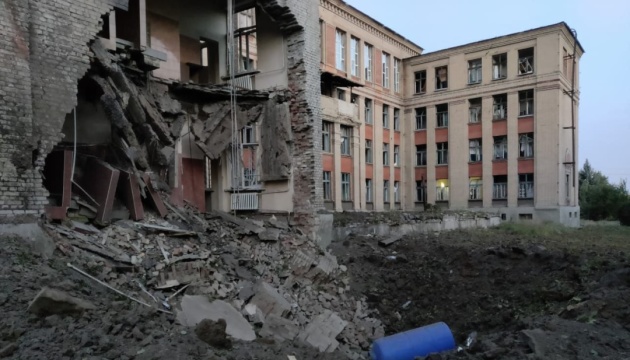 Russians shell Kostiantynivka, Toretsk, damage houses, school
Russian forces have shelled two towns in the Donetsk region overnight, damaging private houses and a school.
Pavlo Kyrylenko, the head of the Donetsk regional military administration, wrote this on his Telegram channel, Ukrinform reports.
"Another school in the Donetsk region became a target for the Russians - this time Kostiantynivka School No. 17. The Russians struck the school at around four o'clock in the morning - the building was seriously damaged, but no one was injured," he wrote.
According to him, since the beginning of the all-out invasion, the Russian army has already damaged 594 educational institutions in the Donetsk region, including 263 schools.
Toretsk also came under rocket tonight, with no casualties recorded, but houses were damaged.
"We are carefully documenting all Russian crimes on our land," Kyrylenko said.