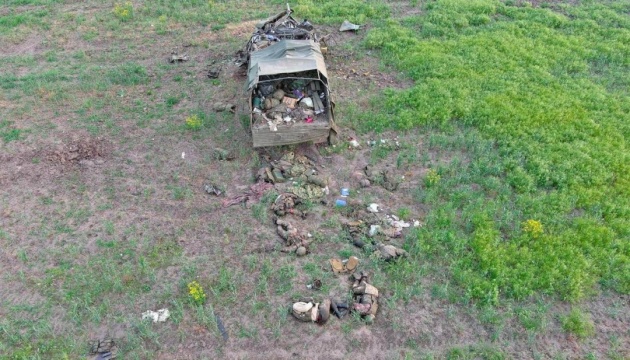 Russian army fails to form new units due to lack of people willing to go to war - intelligence
The Russian army fails to form new units due to a lack of people willing to go to war.
According to Ukrinform, this was reported by the Main Intelligence Directorate of the Ministry of Defense of Ukraine (GUR MO).
Thus, according to intelligence data, the formation of a tank battalion, which has been ongoing since the beginning of July, has actually been disrupted in Nizhny Novgorod region of the Russian Federation. It was established that out of the required 160 people, only about 30 signed contracts for military service.
For greater motivation, regional senior officials promise to pay monthly financial assistance from September 1, in the amount of RUB 10,000, to the families of "contract volunteers" whose children study in grades 10-11 of secondary schools. However, according to intelligence, such a step did not cause a significant influx of those willing to go to war.
It is noted that a new mobilization system is operating in Russia today, which provides for the implementation of mobilization measures on a territorial basis. In particular, subdivisions are formed in each regional unit and are financed from the local budget. According to GUR, representatives of "small-numbered peoples" and the poorest population fall into the zone of special attention of the so-called recruiters. According to the results of social research, these categories have the greatest "protest potential" due to the deterioration of the social and economic situation.
iy