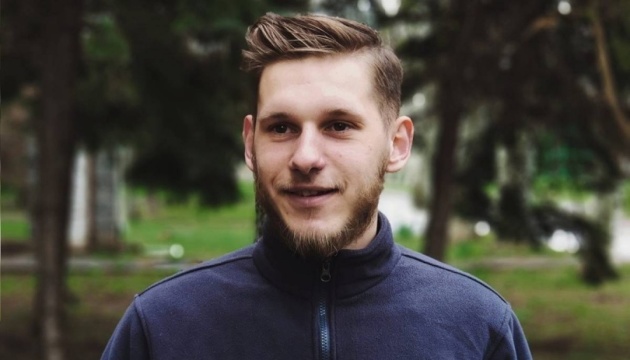 Captured Azov photographer Dmytro Kozatskyi calls his sister to say he's alive
Dmytro Kozatskyi, head of the Azov Regiment's press service who now stays in Russian captivity, has called his relatives to say he is alive.
"Dmytro Kozatskyi, call sign "Orest", has been in Russian captivity since May. There was no news from him for several months but recently, already after the brutal terrorist attack in Olenivka, the defender managed to call his relatives. Dmytro said the most important thing: he's alive," the Zhytomyr regional territorial center of recruitment and social support posted on Facebook.
As noted, Dmytro called his sister Darya on August 2 from a Russian mobile number. The serviceman said that he was alive and stayed in Donetsk. According to him, he was allowed to call his relatives. An investigator was sitting near him at the time of the conversation.
"While talking, I say that I love him very much. He says he does too and starts crying. I also burst into tears," the sister said.
According to her, Kozatskyi also called his mother.
Dmytro Kozatskyi comes from the town of Malyn in Zhytomyr region. He is the head of the press service of the Azov Regiment, the author of world-famous photos of wounded soldiers taken in the field hospital at the Azovstal steelworks. Kozatskyi is called the "eyes of Azovstal".
As reported, more than 2,500 Azov Regiment members were captured by the Russians after the order of the Supreme Commander-in-Chief to stop the defense of Mariupol and save the lives of the fighters.
There was information that some of the captured Ukrainian soldiers had been transferred from Mariupol to the village of Olenivka.
On the night of July 29, in the territory of the former penal facility No. 210 in Olenivka, the temporarily captured territory of Donetsk region, a powerful explosion occurred in the building where Ukrainian prisoners of war were held. According to the Russian side, about 50 Ukrainian defenders were killed and more than 70 were seriously injured.
ol