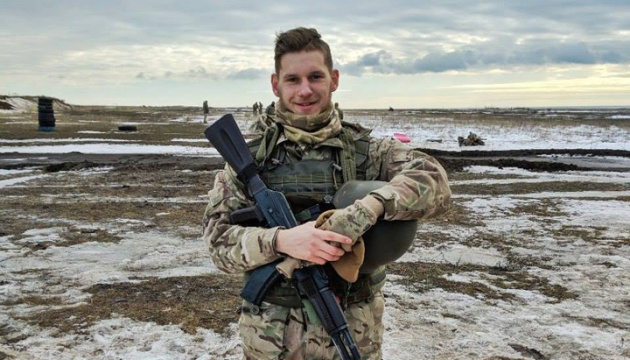 Dmytro Kozatskyi: The eyes of Azovstal
The photographs of Dmytro Kozatskyi, the head of the Press Office of the Azov Regiment, taken within the Azovstal steelworks, have circled the globe and have already made it into the history of Ukraine's heroic resistance in the war unleashed by Russia.
Dmytro, 26, using the call sign 'Orest', was born in the city of Malyn, Zhytomyr Region. At school, he was fond of photography and dreamt of becoming a military journalist. Along with his service in the Azov Regiment, Dmytro is studying political science at the National University of Ostroh Academy. Being a romantic and philosopher by nature, he demonstrated steel resilience when defending Mariupol within the Azovstal steelworks. Despite the extremely challenging conditions, he assured his relatives and friends that he was fine and even told jokes.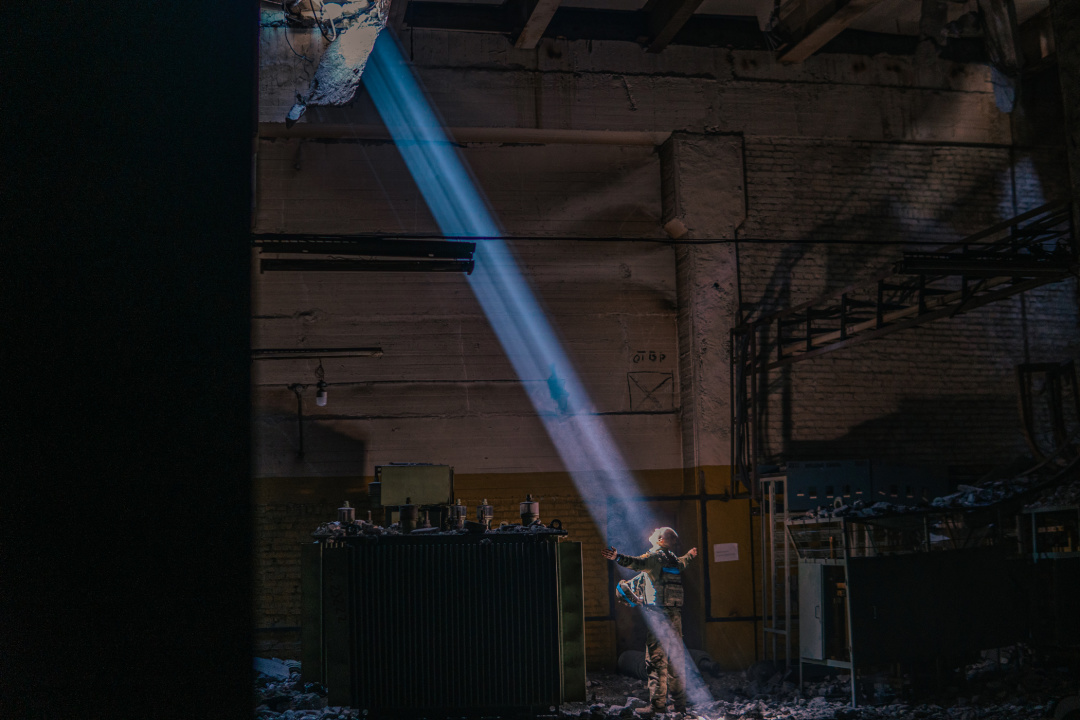 Thanks to the photographs by Dmytro Kozatskyi, the world has seen the faces of the brave defenders of Mariupol. He is an author of the photograph which has already become legendary, 'The Light will Win'. The Ukrainian serviceman is also known for performing Ukraine's Eurovision-winning song 'Stefania' to the sounds of shelling and recording the video 'Mariupol Fortress. The Last Day at Azovstal'.
Dmytro Kozatskyi and his brothers-in-arms have been evacuated from the Azovstal steelworks, and now they are in Russian captivity. On his page on the social media, Dmytro asked to send his works to photography competitions. Dmytro has a lot of plans ahead, but now the most important thing is to bring him and his brothers-in-arms back home.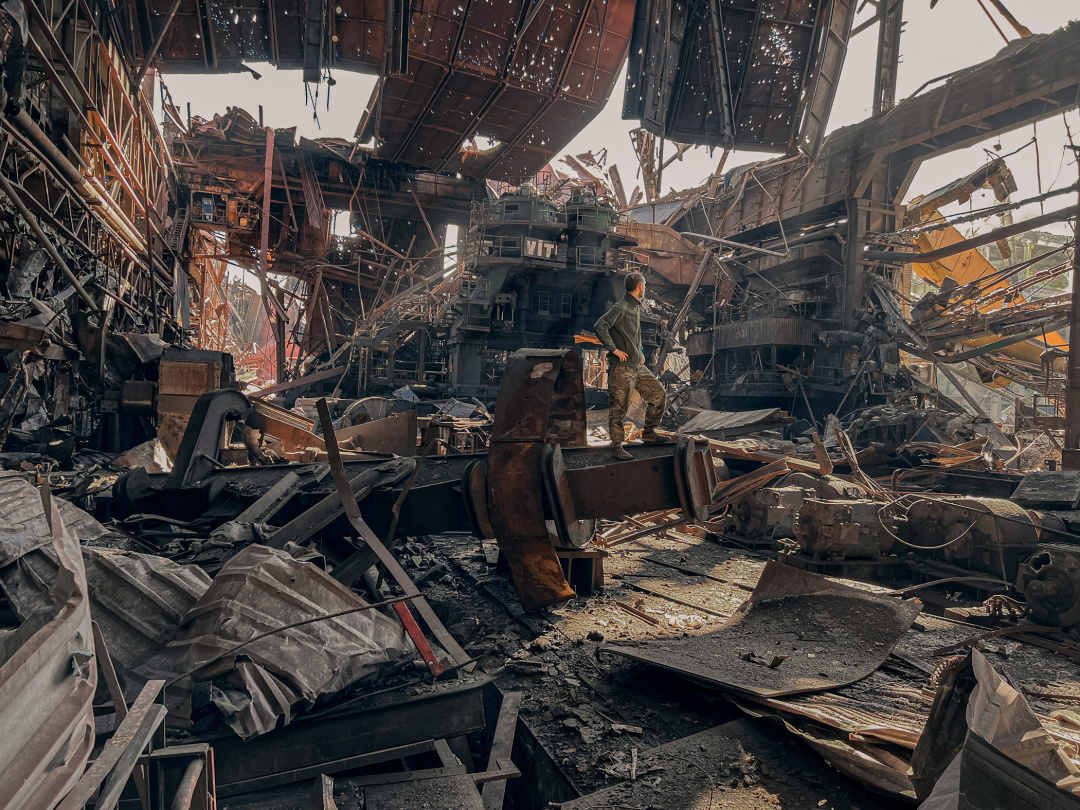 The Ukrinform correspondent talked to the Hero's mother and his friends, who told her about Dmytro Kozatskyi.
HOW A ROMANTIC WEARING THE ROSE-TINTED GLASSES BECAME A SERVICEMAN
The story of Dmytro Kozatskyi, his family and native town, is closely intertwined with the full-scale war which has been raging in Ukraine for more than three months now. While the Ukrainian serviceman was staying at the Azovstal steelworks, his mother was a stewardess on the Kyiv-Uzhhorod evacuation train, where she shared the suffering of people escaping the war despite her personal pain. At the same time, Russians are defiantly shelling their native Malyn, ruthlessly destroying this ancient Drevlian city.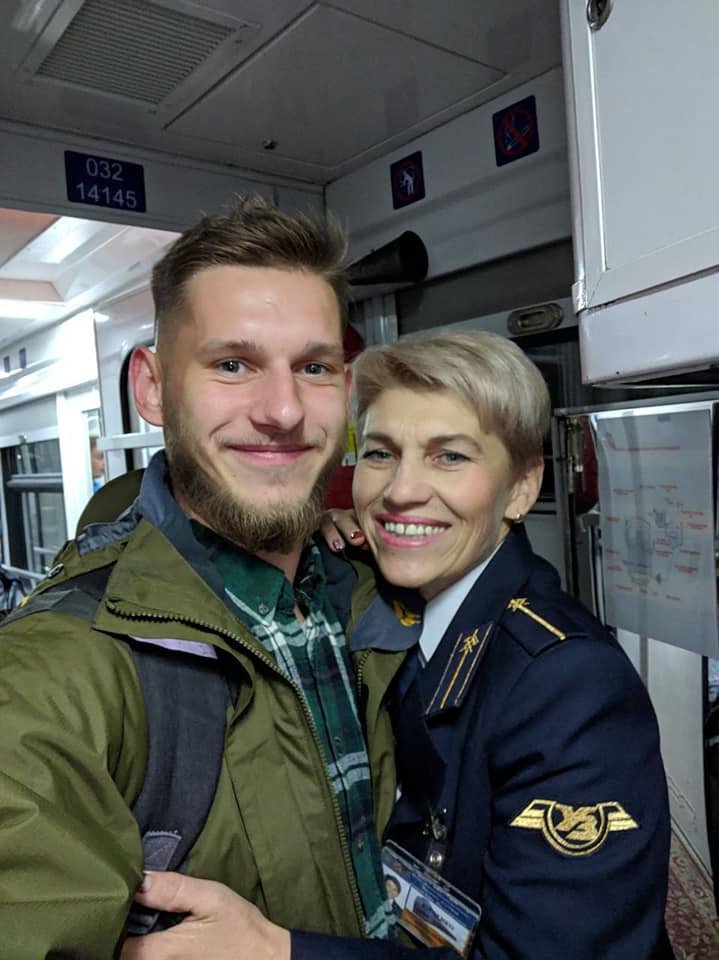 I spoke to Dmytro's mother Iryna Yurchenko on phone. Before talking to her, I was a bit nervous so as not to hurt her even more. But, his mother is bravely holding her ground, and many people complaining about their life in the rear need to learn resilience from her. Iryna has been working as a stewardess in Ukrzaliznytsia JSC for 30 years. In addition to Dmytro, she has an 18-year-old daughter.
"I always talked to Dmytro, sang him lullabies when I was still pregnant with him. I asked him and my daughter to always remain human, no matter what situation they found themselves in. Since his childhood years, all elderly women living in our five-storey apartment block had loved my son, as he always ran to help them with bags, whenever he saw them. Dmytro finished Malyn-based school No.4. He was fond of his school, teachers and classmates," Iryna told.
In her words, Dmytro was not an excellent student but kept his grades at a rather high level. He liked reading, history lessons, and participated in physics and computer science contests.
"At school, he was versatile and creative. My husband wanted him to take sports, wrestling, and he was taking photographs of flowers and butterflies… He always took unusual pictures. Dmytro was a romantic, and I never thought he would become a serviceman. He always saw the world through the rose-tinted glasses and had rosy dreams. Even when he spoke to me from the Azovstal steelworks, he told everything was fine. But, sometimes we spoke via video call, I saw his eyes, and they told me everything. I tried to hold on; I used to take soothing pills and tell him: 'Dima, everything is fine'. Meanwhile, he pulled himself together without any pills, talked to me and his sister, and we did not feel any disturbance from him," Dmytro's mother noted.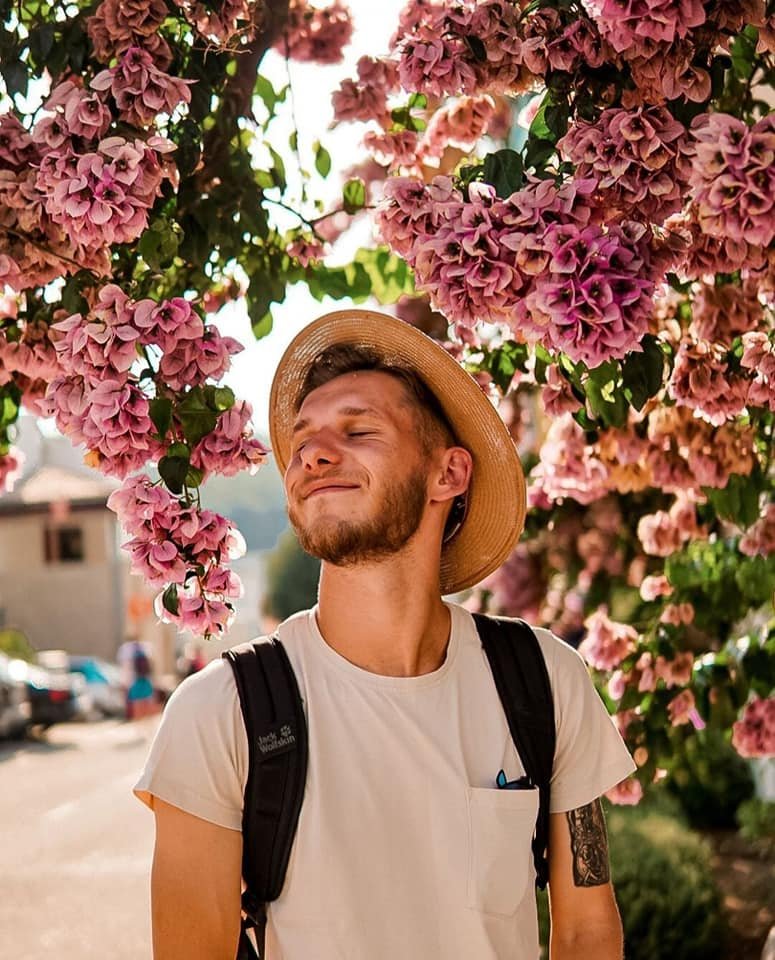 Having finished school, Dmytro studied computer science at the University of Information Technologies and Management in Poland's Rzeszów. When Ukrainian students went to the Euromaidan in 2013, he decided to return to Ukraine. He arrived for the Christmas holidays and decided that he was needed at home. Then, the Revolution of Dignity took place. In 2015, Kozatskyi joined the ranks of the National Guard of Ukraine in Mariupol, and in two years transferred to the Azov Regiment.
"He asked me: 'Mom, what would you think of this?'. I replied it was his decision, and I would accept it. I was even pleased, as he always spoke with inspiration about the Azov Regiment: 'Mom, everything is so coordinated, well-organized here. We hear each other, everyone is equal here!'. He was delighted with the Azov Regiment, and had been preparing for a long time to get there," Iryna recalled.
The Ukrainian serviceman usually came home for the Christmas and Easter holidays, as well as paid surprise visits to his mother on her birthday. In addition, Dmytro's family visited him in Mariupol several times a year.
Along with his military service, the Azov fighter began to study political science at the National University of Ostroh Academy.
"I THANKED AZOVSTAL FORTRESS THAT IT HAD SAVED THE LIFE OF MY SON"
Iryna Yurchenko is recalling that, two days before the war started, her son gave her a call and asked her to pack a survival kit. At 05:45 a.m., February 24, 2022, Dmytro's mother got to know from him that the war had started. He also asked her to call their relatives and friends, so that they would keep the most necessary things with them. Iryna completed her son's task and went to Kyiv on February 25, 2022, where she had been evacuating passengers by train for 10 days.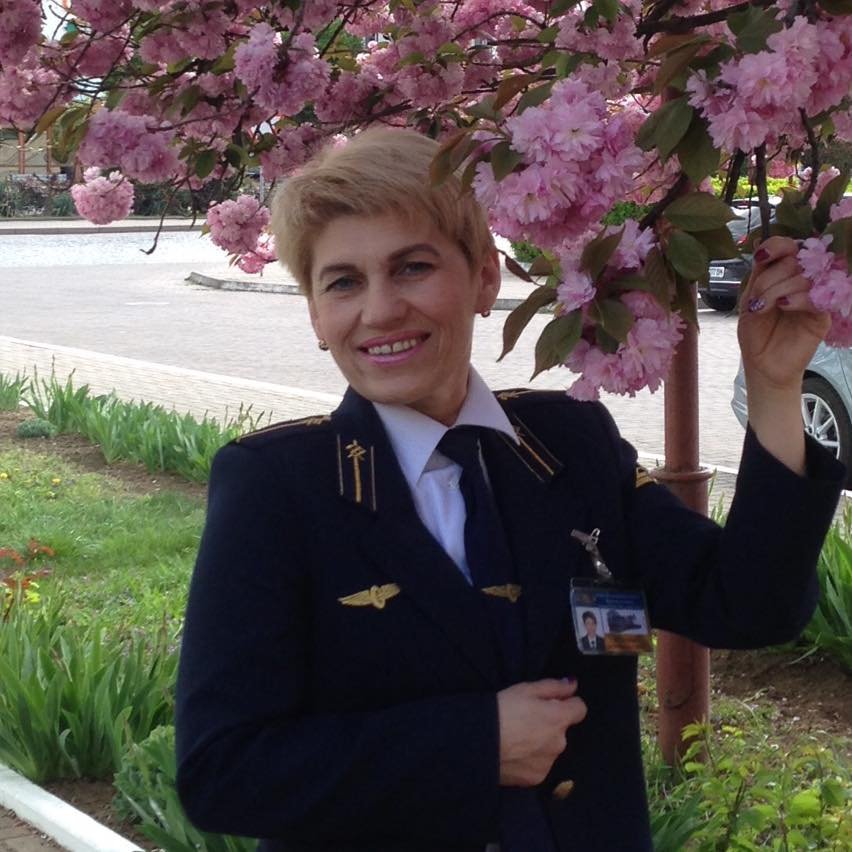 "I knew they had been in Mariupol, and, since March 1, 2022, according to Dmytro, the Mariupol defenders had been staying within the Azovstal steelworks. This plant could be seen from Dmytro's apartment. I was always indignant when seeing emissions from that plant, as I didn't like the atmosphere. But, after my son said he was at the Azovstal steelworks, I often thanked that plant, its walls, and that fortress that had saved many lives – my son, his brothers-in-arms, civilians and children. I read all the news and especially searched for those related to the Azovstal steelworks. My heart was bleeding and tearing apart, I cried quietly, so that no one could see, and then I pulled myself together and held on. I was even happy to be at work, as I don't have the right to break down there. I cannot cry in front of passengers, I must be confident there and assure them that they are safe, and it was very difficult for them then," Iryna told.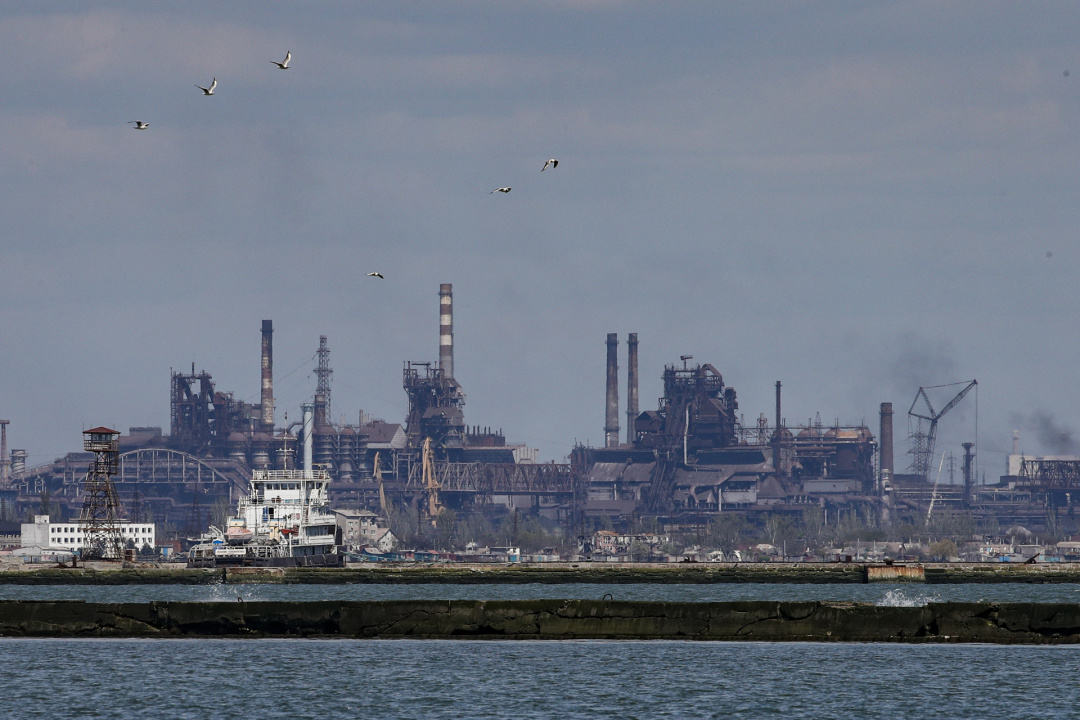 When Dmytro was staying at the Azovstal steelworks, he and his mother communicated mostly via the social media. She texted him every morning. Iryna re-read and re-wrote each of her messages several times to ensure that not a single word would upset or disturb her son. And then she had been eagerly waiting for his reply. Dmytro usually wrote briefly that he was fine and asked how his family was doing. Only in the last days of Dmytro's staying at the Azovstal steelworks, his relatives managed to speak to him via video call.
"I learnt about the evacuation from the Azovstal steelworks from the news. My son brought our family together; he wanted to show us he was confident and fine. He warned me that he might be out of reach for several days, but we should not worry, as it was necessary. The actions and decisions taken by the Azov Regiment and their command are sound and thoughtful. I know it is necessary to do so, as the Azov fighters do not surrender. I believe this is not captivity – as captivity is when cowards surrender, – and this is simply evacuation. My son asked me: 'Mom, please, buy some sedatives that would help you. I want to see you calm and pretty, when we meet'. I bought them, take them, and they have been helping me so far. Later, he called me from a different number and told: 'Everything is fine. We are alive. Talk to you later'," Iryna noted.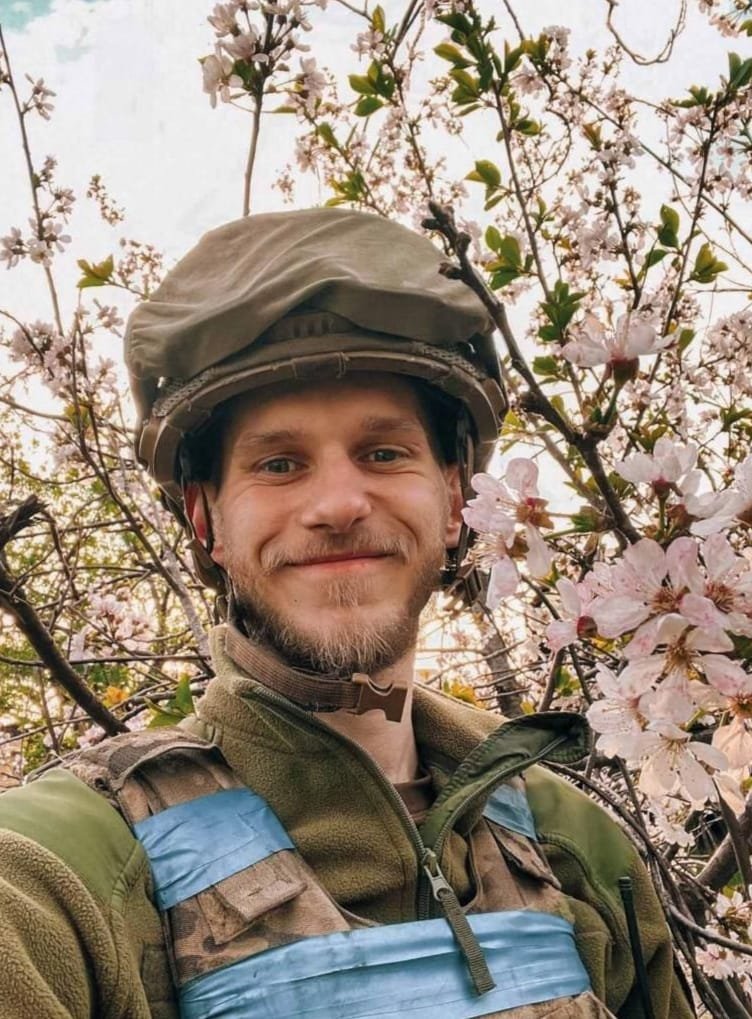 Dmytro Kozatskyi dreamt of becoming a military journalist, and his dream came true at the Azovstal steelworks, as the photographs taken by him there have circled the globe. Dmytro's mother says his photographs are the eyes of the Azovstal steelworks, which reflect the horrors of the war, faced by the brave defenders of Mariupol.
I asked Iryna what she would like to wish her son and the Heroes of Mariupol, whose return is awaited by the entire Ukraine, and she replied:
"I wish our Ukraine, government and the entire world to do everything possible and impossible to bring our Heroes back home as soon as possible. I really want them not to become history in books but to continue making our history here. I know they are very reasonable, intelligent and patient people, who need to return to their families in the near future and continue to secure Ukraine's victory."
SELF-DISCIPLINED, ACTIVE AND EXTREMELY POSITIVE STUDENT
Dmytro Kozatskyi is in his second year at the Ostroh Academy, and the university is proud of him.
Lecturers told us Dmytro gave them a call to clarify the task a month before the war started.
"I met Dmytro Kozatskyi in autumn 2020. He entered the first year of Political Science. He started his studies remotely, according to the individual schedule. I taught him Sociology. I was immediately impressed by how thoroughly he completed the task and prepared for the summary module. He had a good educational training and a high level of self-tuition, self-discipline," Associate Professor at the Department of Political Science and National Security Inna Shostak told.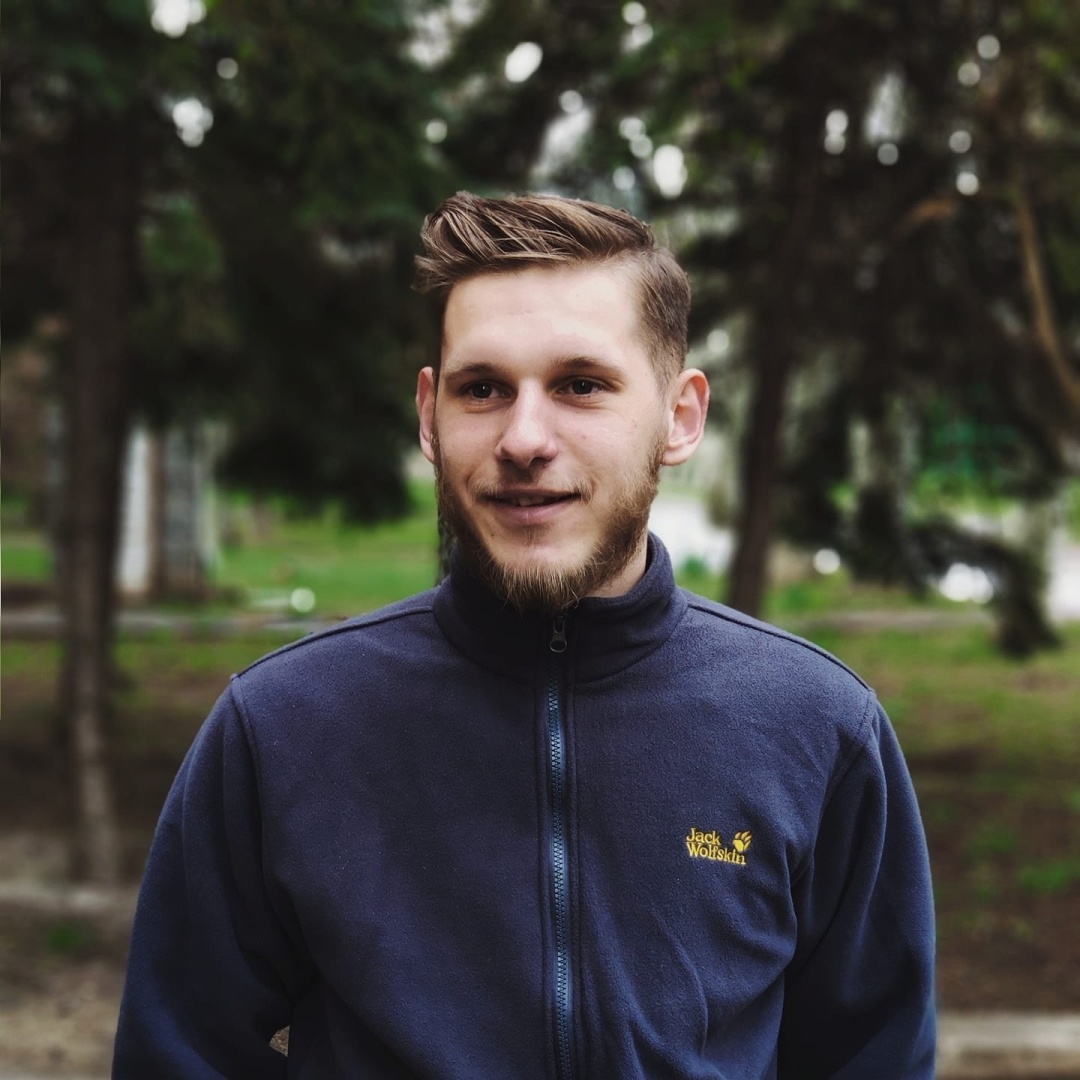 Karyna Zakharova, a student of the Ostroh Academy and the student curator of Dmytro's group, told us that, as other fellow students, she had known Dmytro virtually only.
"We invited Dmytro to the matriculation ceremony, but he could not come and joined us online. Dmytro immediately responded to any messages, reacted to all events held online, and tried to be as active as possible. When he was staying at the Azovstal steelworks, we did not text each other actively. It was important for me to see him online, I sighed with relief after that. At times I really wanted to write something to support Dmytro, but I wasn't sure, whether it is appropriate, whether I do not hurt him, and how he would take this. Hence, any message, and there were few of them, I had been composing for a long time, as it was important for me to make it consistent, tactful and as much supportive as possible. When he replied, he always thanked for support and assured me everything would be fine. In general, since the moment we met, I have not heard anything negative from Dmytro. I have remembered his tweet that he is ready for summer, as he weighs 59 kilograms on the Azovstal diet now. It is a terrible fact, but he conveyed it with a smile and positive attitude," Karyna said.
In her words, now the university is waiting for Dmytro to come back to get to know him in person and receive higher education he wanted.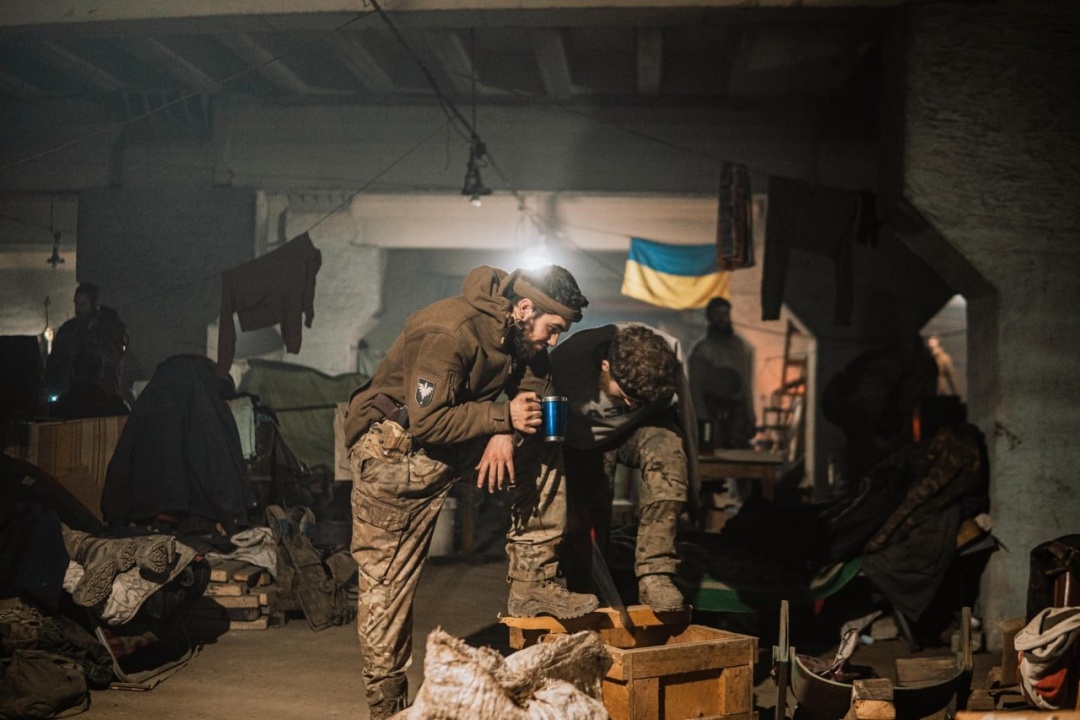 Prior to the evacuation, Dmytro Kozatskyi posted his photographs from the Azovstal steelworks and asked to submit them to photography competitions.
"If I win something, it will be very nice after leaving. Thank you all for your support," Dmytro added.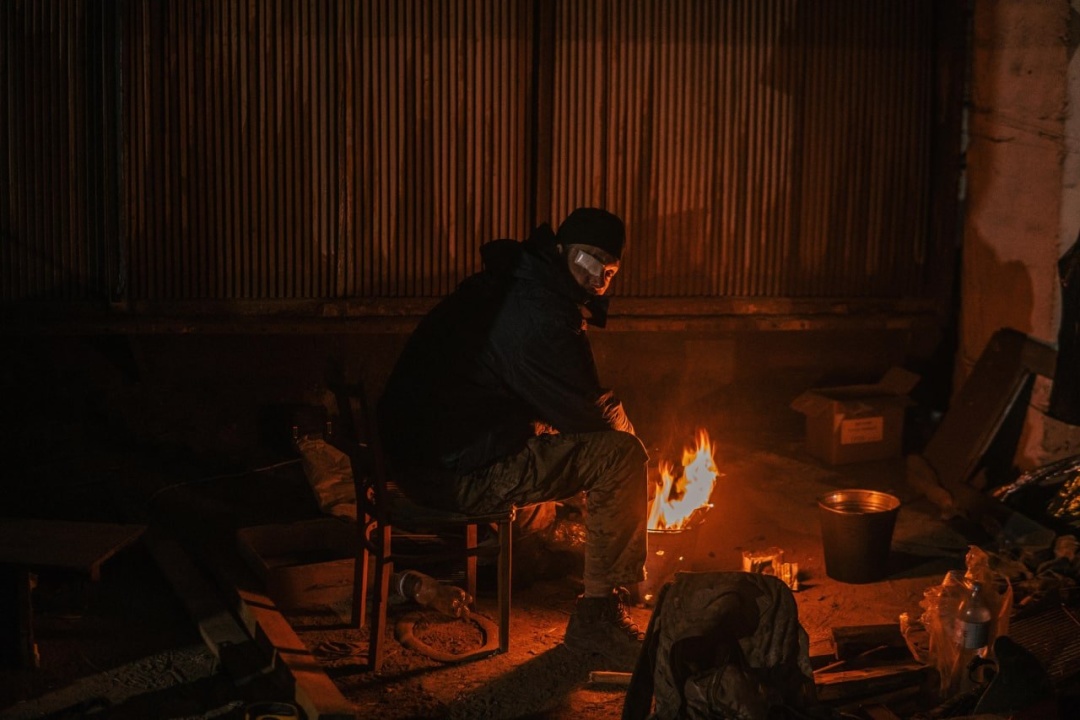 The day before the evacuation, Dmytro Kozatskyi also filmed the video 'Mariupol Fortress. The Last Day at Azovstal'. In this film, he shows the steelworks destroyed with Russia's air, artillery and missile strikes from the inside.
On the social media, in response to the posts by Dmytro Kozatskyi, film directors are saying they are ready to produce movies based on the stills from Dmytro's video. Now the most important thing is to bring him home.
Iryna Chyrytsia, Zhytomyr
Photo: Dmytro Kozatskyi