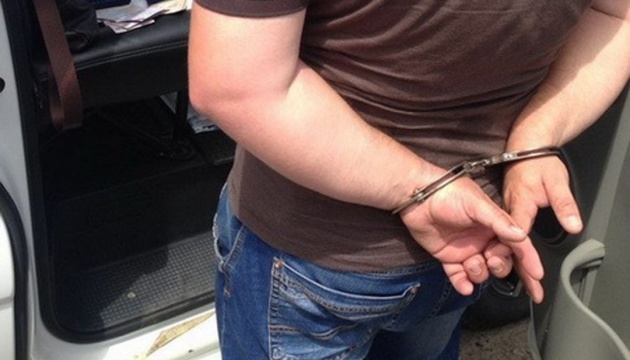 Another Russian spy busted in Ukraine
The Security Service of Ukraine has detained a Russian national who had been deployed to Ukraine by the FSB to gather intelligence around Kramatorsk, a city in the country's east.
This was reported by the SBU press service, Ukrinform reports.
The security agency notes that as part of a counter-subversive raid across the front-line areas in the eastern part of the country, its operatives detained two Russian agents. Among them is a citizen of the Russian Federation, who did his military service in Kostroma some five years ago. The FSB deployed the man to Ukraine to carry out reconnaissance and subversive activities posing as a local civilian resident. The culprit was detained near Druzhkivka where he had been spreading across social media pro-Kremlin calls in support of aggression against Ukraine.
"It has been established that he was recruited by an FSB operative who is currently part of the invasion troops. On his instructions, the agent arrived in Ukraine before the start of a full-scale invasion to gather intelligence in the Kramatorsk area," the SBU notes.
The Russian conveyed the information he received to his handler through an anonymous Telegram channel, adding photos of military and civilian objects.
The SBU counterintelligence operatives exposed another enemy agent in the city of Bilytske, Donetsk region. He would report to the occupiers the routes of military equipment's movement in the front-line areas. The suspect had been transmitting intelligence through a "liaison" – a militant with the "DPR" terrorist organization – via a closed group in the Russian social network Odnoklasniki.
In both cases, the occupiers used the data received from the agents for massive missile and artillery attacks, and planned to undertake sabotage efforts near the front line. Both perpetrators have been formally charged and put into custody.