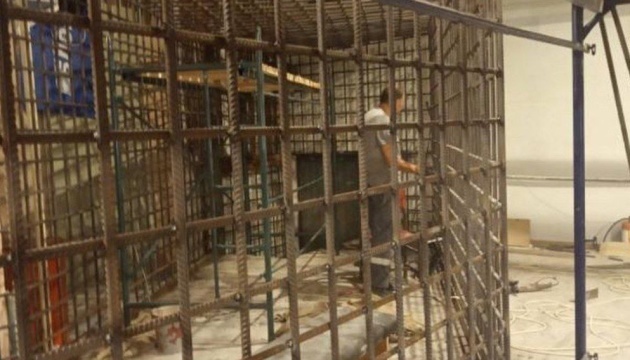 Russia could shell Ukrainian POWs trial site in Mariupol, blame Ukraine - intelligence
For the show trial of the Azovstal defenders in the captured Mariupol, the Russians are set to bring in bogus "witnesses" and propaganda media. They may also stage a bloody provocation targeting the philharmonic where the "hearing" will be taking place.
That's according to the Main Intelligence Directorate of the Ministry of Defense of Ukraine, Ukrinform reports.
On Ukraine's Independence Day, Russian invaders plan to hold a show trial of Ukrainian prisoners of war.
To this end, the premises of the Mariupol Chamber Philharmonic are being urgently remodeled as iron cages are being installed on the stage. Several other temporary structures are also being erected next to the philharmonic premises.
To add the appearance of "legitimacy" to the event, the invaders are preparing trained "witnesses" and bringing in representatives of the Russian mass media.
"According to one of the possible scenarios that the Ruscists are looking into is delivering a pinpoint missile attack on the premises. If such a plot is implemented, the Ruscists will try to shift the blame for the crime committed onto Ukraine – in their traditional way," the intelligence agency stressed.
As Ukrinform reported earlier, the Russians are planning to hold a show trial of the Ukrainian troops who defended Mariupol for more than 80 days before being ordered to evacuate the Azovstal plant under the guarantees of international humanitarian organizations. Ukrainian soldiers have since been held by Russia and its proxy forces.