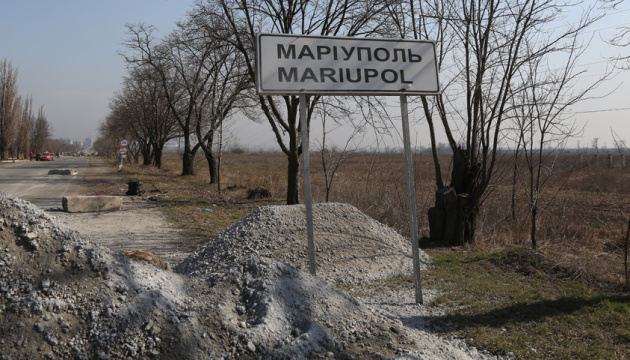 "Reverse deportation": Russia returns Ukrainians from Pskov to war-torn Mariupol
Reverse deportations are being carried out by the Russian invasion forces: Ukrainians who have been earlier forcibly taken from Mariupol to Russia are now being returned from Pskov to the practically destroyed city on the Sea of Azov because the groups of deportees have apparently become an issue for local authorities.
That's according to Petro Andryushchenko, an advisor to the legitimate Mariupol Mayor, who reported the news on Telegram, Ukrinform saw.
"The first fact of reverse deportation from Russia… From the Russian city of Pskov, where Mariupol residents became a problem for the local authorities, they are being returned home. On Saturday, 60 residents of Mariupol were 'voluntarily' put into two trailers and sent to Rostov-on-Don. There they will be met by the 'DPR' authorities and taken home," Andryushchenko wrote.
He noted that the majority of these people have no homes to return to as most of the housing stock has been wiped off amid intense hostilities months ago, therefore these people will be forced to live on the street or break into the apartments of evacuees.
"A great real-life example of Russia's 'concern' for people and its capacities. Modern Russia is not even capable of organizing deportation, no matter how cynical this truth may sound," the mayor's advisor emphasized.
As reported, Russia's aggression caused a massive humanitarian disaster in Mariupol. The city has been almost completely destroyed as a result of enemy shelling.
Mariupol currently has no stable supply of electricity, water, or gas. Since the Russian invasion, about 22,000 civilians have been killed in the city and more than 50,000 – deported to Russia and to the temporarily occupied territories of Donetsk region.
Mariupol is facing an ecological disaster and an outbreak of infectious diseases.
The Russian invaders announced collaborator Konstantin Ivashchenko as "mayor" of Mariupol, and are creating a picture of "life coming back to normalcy in the city."
Photo: Petro Andryushchenko / Telegram