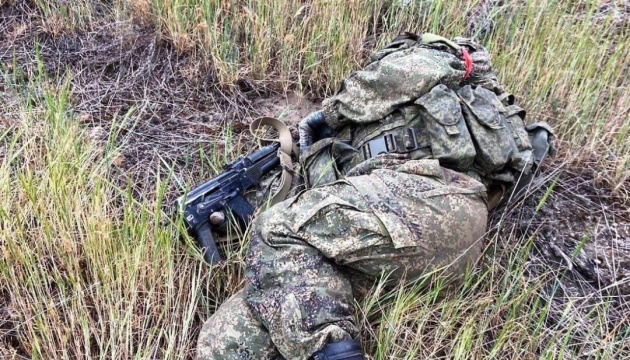 AFU eliminate 29 occupiers, armored vehicles, supply depot in south
On August 17, the Ukrainian military in the south eliminated 29 occupiers, 203mm Pion self-propelled howitzer, five armored vehicles and vehicles, as well as an ammunition supply depot in Bilohirka.
"Currently, the situation in the southern operational area is complicated and tense, but under control. Ukrainian aviation continued to attack strongholds and areas of the build-up of Russian forces, weapons and equipment. Damage was inflicted in the areas of Novovoznesenske and Oleksandrivka," the Operational Command "South" posted on Facebook.
At the same time, the occupiers, with the help of a motorized rifle platoon and MLRS, tried to covertly seize a Ukrainian observation post. The Ukrainian defenders stopped them with open fire.
The Russians also launched three airstrikes on Ukrainian military positions along the contact line, but were unsuccessful.
The occupying forces used two anti-radar missiles to destroy a Ukrainian air defense system but failed, the command notes.
Four times during the day, the Russians attacked Zelenodolsk community of Kryvyi Rih with heavy tube artillery and twice opened fire from Grad MLRS. Fortunately, all the shells fell in the open area and there were no casualties.
Meanwhile, in the Black Sea, the ship group of the Russian Navy keeps two missile carriers with 16 Kalibr missiles and one large landing ship on alert, so the probability of missile strikes remains high.
ol