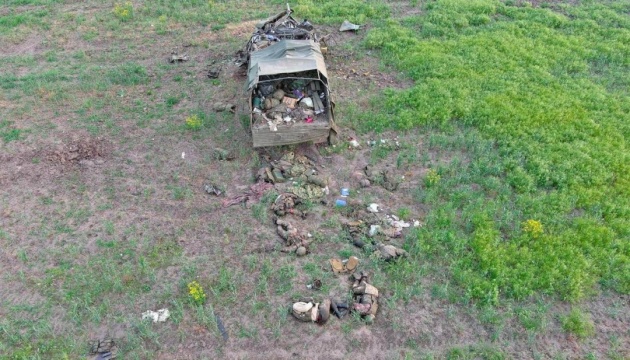 In intercepted call, soldier of Russian proxy "DPR" army complains about lack of infantry
A member of the illegal military formation "DPR" discusses with a friend the recent explosions in Crimea and the issues observed in his army's ranks.
That's according to the latest intercept released by Ukraine's military intelligence, Ukrinform reports.
"In Crimea, the airport blew up, all the ammunition was destroyed. Our people say it was an accident due to careless handling. But it's the vaunted anti-aircraft defense that didn't work, again," the soldier says in the call.
His friend is heard saying that it was the Ukrainians who fired missiles at Crimea.
The two also discuss the lack of infantry in the Russian proxy "DPR" army, as well as their future plans. "The DPR does not have enough infantry, which would be able to perform basic tasks. Maybe in another six months we will be disbanded and all go home," the man says.
"Probably, we will go to the 'DPR,' but I'm not sure there'll be our home there," the Russian says.