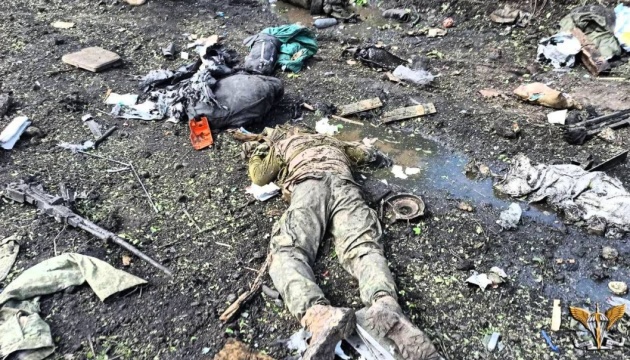 Invaders tell their relatives about great losses at front – intercept
The Russian troops continue to suffer heavy losses in battles with the defenders of Ukraine.
This is confirmed by an intercepted phone call of an invader, who now stays in the temporarily captured Kherson region, the Chief Directorate of Intelligence of the Ministry of Defense of Ukraine reports.
"A week ago, our company commander and his deputy were wounded, they were not saved. Then their bodies were put in bags and sent somewhere," the Russian soldier tells his mother.
He sums up that there are a lot of casualties, and Russian TV channels do not report the truth.
As reported, in other conversations intercepted by the Ukrainian military intelligence, the Russian servicemen complain about the inadequacy of their command's orders.
ol