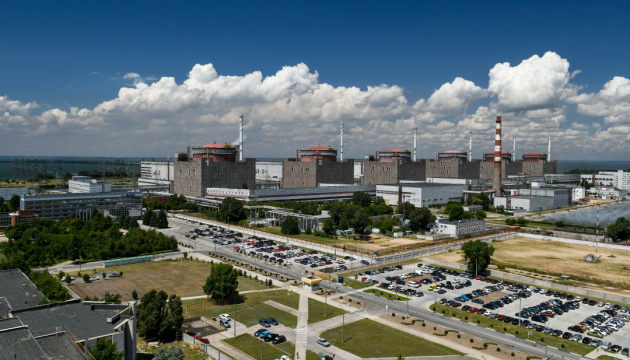 Russians mine Zaporizhzhia NPP power units, Ukrainian intelligence confirms
Ukrainian intelligence confirms that the Russian army mined the power units of the Zaporizhzhia Nuclear Power Plant.
"The IAEA, the UN, and all other bodies do not control the situation at the Zaporizhzhia Nuclear Power Plant. Moreover, international investigations were conducted and made public, clearly showing how the Russians transport weapons, equipment and explosives into the territory of power units. There is confirmed information stating that the Russian occupying forces laid mines at the power units of the Zaporizhzhia Nuclear Power Plant in Enerhodar," Andriy Yusov, a representative of the press service of the Chief Directorate of Intelligence of the Ministry of Defense of Ukraine, confirmed the information about the laying of mines, the press service of the Energoatom company informs.
He emphasized that the whole world should sound the alarm to stop the possible repetition of various scenarios – one of which is the repetition of "nuclear Olenivka".
As reported, on August 5, Russian troops fired twice at the Zaporizhzhia NPP. At 02:30, three explosions were recorded near the industrial site of the plant. The enemy hit the 330 kV high-voltage communication line of the Zaporizhzhia NPP – Zaporizhzhia TPP autotransformer.
In the evening, the Russians shelled the Zaporizhzhia NPP for the second time, three strikes on the site of the plant were recorded.
According to Energoatom data, as of the morning of August 6, the ZNPP operated with the risk of violating radiation and fire safety regulations. Enemy strikes caused serious damage to the nitrogen-oxygen unit and the combined auxiliary building. There are still risks of hydrogen leakage and sputtering of radioactive substances, and the fire hazard is also high.
According to Enerhodar Mayor Dmytro Orlov, the Russian troops hide their weapons between the power units of the captured Zaporizhzhia NPP and could mine the territory of the plant.
If evacuation is necessary, the Zaporizhzhia NPP personnel are deprived of access to shelter as the Russians are hiding in basements from shelling by their own troops.
ol