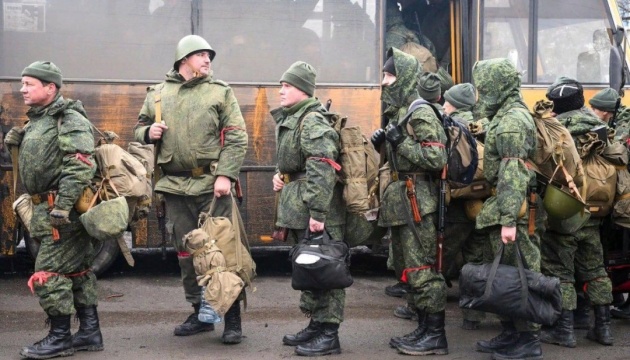 Russia forming 3rd Army Corps for war in Ukraine - ISW
Russia has stopped concealing the fact that it is forming a 3rd Army Corps to be deployed in Ukraine, staffed with male servicemen aged 18 to 50 without prior military experience.
That's according to the experts with the Institute for the Study of War, Ukrinform reports.
ISW has previously reported that Ukrainian officials believed that Russian forces were forming a 15,500-person-strong 3rd Army Corps within the Western Military District (WMD) based out of Mulino, Nizhny Novgorod Oblast, but did not have official confirmation of its formation from Russian sources.
On August 5, Russian propagandist Sasha Kots announced recruitment for the "Samara" volunteer battalion in Samara Oblast and noted that the battalion will join the 3rd Army Corps of the Russian armed forces.
"The battalion is recruiting men between the ages of 18 and 50 who have completed at least middle or high school education, without required prior military experience," the report says, adding that Kots' announcement also indicates that the Kremlin is likely planning to compose the 3rd Army Corps at least in part from volunteer battalions.
Omsk Oblast Governor Aleksandr Butkov reported on August 5 that Omsk Oblast is continuing to form three volunteer battalions - "Irtysh," "Avangard," and "Om" – to deploy to Donbas to provide engineering, medical and logistical support.
It should be recalled that Russia has been forming across Novosibirsk, Saratov, Ulyanovsk, and Kurgan Oblasts "volunteer" battalions to take part in the war in Ukraine.