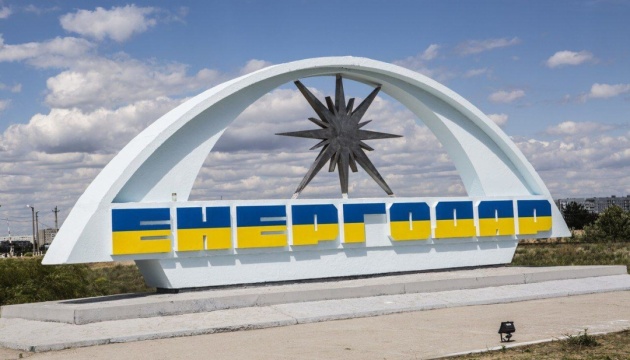 Russia plays on Western fears of nuclear disaster to hinder further arms supplies to Ukraine
Russia is likely exploiting the Zaporizhia Nuclear Power Plant in Enerhodar, Ukraine, to play on Western fears of a nuclear disaster.
That's according to Ukraine's state-owned nuclear operator Energoatom, citing a report by the Institute for the Study of War.
"Russian forces are likely using Ukraine's Zaporizhzhia Nuclear Power Plant (NPP) in Enerhodar to play on Western fears of a nuclear disaster in Ukraine, likely in an effort to degrade Western will to provide military support to a Ukrainian counteroffensive," the report reads.
The experts also noted that Russian forces based around the NPP have attacked Ukrainian positions in Nikopol and elsewhere in recent weeks, intentionally putting Ukraine in a difficult position – either Ukraine returns fire, risking international condemnation and a nuclear incident (which Ukrainian forces are unlikely to do), or Ukraine allows Russian forces to continue firing on Ukrainian positions from an effective "safe zone."
It was earlier reported that the Russian forces deployed heavy military equipment right on the premises of the Zaporizhia NPP. They have long been shelling Nikopol and Marhanets from the NPP's satellite town of Enerhodar.
Russian invaders captured the ZNPP on the night of March 4.
Photo: Energoatom