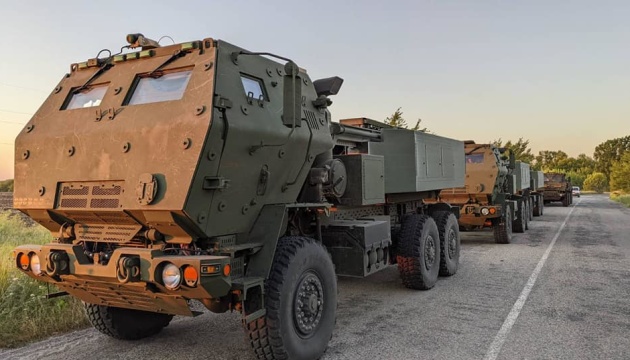 Pentagon refutes Russian claims of destroying HIMARS launchers in Ukraine
The Pentagon on Tuesday denied Russian claims that the country had destroyed six U.S.-made HIMARS missile systems since the beginning of the conflict in Ukraine.
That's according to Reuters, Ukrinform reports.
Russian Defense Minister Sergei Shoigu, according to Interfax, said on Tuesday that Russia had destroyed the HIMARS after Moscow deployed tens of thousands of troops to Ukraine on February 24.
"We are aware of these latest claims by Minister Shoigu and they are again patently false," Todd Breasseale, the Pentagon's acting spokesman, said.
According to the official, every HIMARS missile system supplied is in active use against Russia's brutal invasion with devastating accuracy and efficiency.
As reported earlier, the Russian military has repeatedly stated that their forces allegedly succeed in shooting down HIMARS missiles, but no evidence has been provided to back the claim.
It should be recalled that the commander of Operational Command South, Major General Andriy Kovalchuk, said that the Ukrainian forces had very quickly mastered the HIMARS multiple rocket launcher system and proved they could effectively employ it on the battlefield against the Russians.