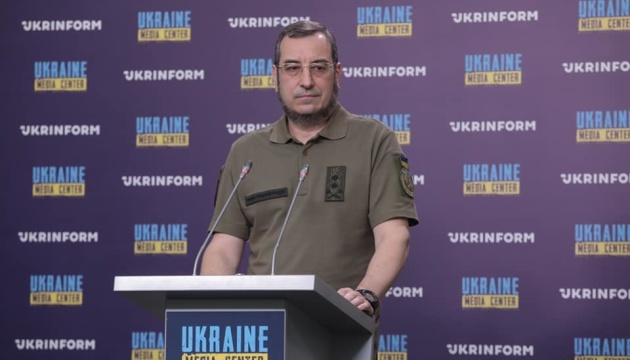 Intelligence report: 200 Russian marines defy orders, refuse to redeploy in Ukraine
A total of 200 marines with the 810th Marine Brigade of Russia's Black Sea Fleet have refused to return to combat zones in Ukraine.
That's according to Vadym Skibitskyi, a spokesperson for Ukraine's defense intelligence, who spoke with RFE/RL's Crimea.Realities project, Ukrinform reports.
"What was bad news for the Russian command? It's the fact that nearly 200 servicemen with the 810th brigade refused to return to southern Ukraine. This caused a major issue, which, according to our data, delayed the process of refitting and coordinating the battalion-tactical group this May. But despite this, the BTGr was formed anyway, and it is now in the south of our country, running combat operations. But these battalion-tactical groups are now completely different from those that they had at the onset," said Skibitskyi.
According to the spokesman, these units now lack combat potential and combat experience – the features that are critical for them.
"Secondly, the 810th brigade's main task is to conduct naval, assault offensive operations and simply assault operations. Accordingly, if there are no trained professionals, if there is no clear coordination within the unit, then the combat potential of its BTGr and of the entire brigade will decrease," said the defense intelligence official.
As Ukrinform reported earlier, the Russian military death toll as of July 31 rose to40,830.