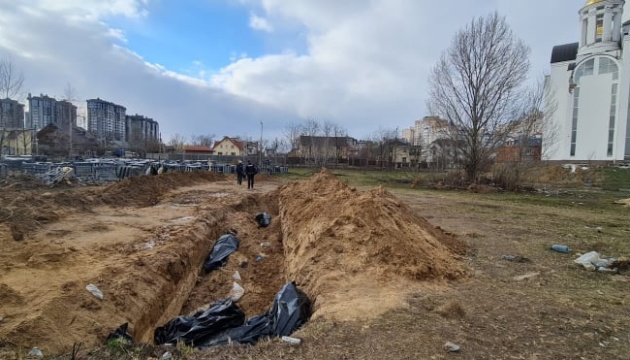 Prosecutors probing 24,200 Russian war crimes in Ukraine
Ukrainian law enforcers have registered 35,828 crimes related to Russia's full-scale invasion.
This was reported on Telegram by the press service of the Prosecutor General's Office, according to Ukrinform.
In particular, prosecutors are investigating 24,208 crimes of aggression and war crimes, of which 23,316 were related to violations of the laws and customs of war, 73 – related to planning, preparing, launching and waging a war of aggression, 21 – war propaganda, and 798 other crimes.
It is also noted that since the full-scale invasion of Ukraine, 11,620 Russian crimes against national security have been registered, of which: 8,074 – in relation to encroachment on the territorial integrity and inviolability of Ukraine, 1,373 – treason, 1,625 – collaborative activities, 99 – aiding and abetting the aggressor power, 64 – sabotage, and 385 other crimes.
As reported earlier, 46 OSCE member states declared their support for Ukraine against the background of the release of the second report of the so-called Moscow Mechanism, which documents the violations committed during Russian aggression, which can be qualified as war crimes and crimes against humanity.