ICC Prosecutor Karim Khan
I'm focused on making sure that the Ukrainian investigation can be effective, and not be necessary slow
20.07.2022 12:26
He has already been to Ukraine three times and saw the cruelties of Russian troops with his own eyes. In particular, during his recent visit in June, Karim Khan, the Prosecutor of the International Criminal Court (ICC), visited the most affected areas of Kharkiv.
After Russia's full-scale invasion of Ukraine, the ICC Prosecutor announced on March 2 the beginning of the evidence collection within the scope of the gravest international crimes committed in Ukraine.
Forty-two countries have appealed to the International Criminal Court concerning Russian war crimes in Ukraine. These appeals made allowed initiating an investigation because Ukraine is yet to ratify the Rome Statute, but has already accepted the ICC jurisdiction.
The International Criminal Court in The Hague has the competence to prosecute individuals, accused of war crimes, genocide, and crimes against humanity. So for Ukraine, this is an opportunity to hold accountable Russian civic servants and military officials.
It should be noted, that in February last year, at the 19th session of the Assembly of States Parties to the Rome Statute, Karim Khan, a British lawyer and specialist in international law, was elected as third Chief Prosecutor of the International Criminal Court. He formally assumed the post on June 16, 2021. Before that, he already had an opportunity to work at the International Criminal Court, as a prosecutor and lawyer. In particular, he dealt with the Kenya, Libya and Sudan Situations.
In an interview with Ukrinform, ICC Prosecutor Karim Khan informed about the current stage of inquiry into war crimes committed on Ukrainian territory and the possible dates for the opening of the trial.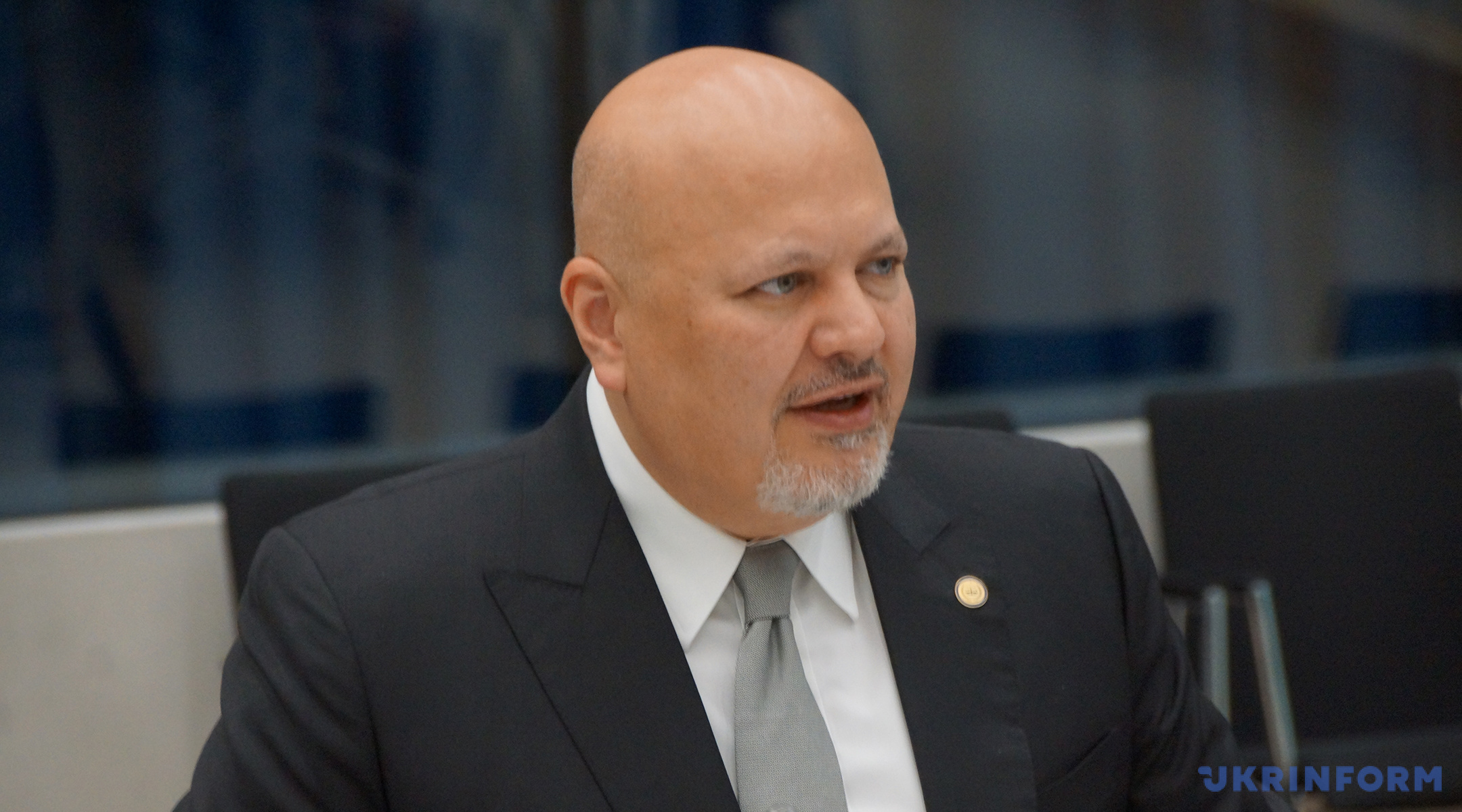 THE LOCATION OF ICC PROSECUTOR'S KYIV OFFICE HAS ALREADY BEEN AGREED
- At what stage is Ukraine's case at the International Criminal Court now? Have you collected enough evidence?
- I don't comment on our investigations. I've been to Ukraine three times. I've sent the team to Ukraine the day after I opened the investigation on the 2nd of March.
We have a continuous full presence in Ukraine, we're opening the office in Kyiv, I think, hopefully, that formality will be completed very shortly. We've agreed the location.
- You mentioned that you visited Ukraine three times. What were your feelings during your first visit? What were your emotions? Were you shocked by what you saw, for example, in Kyiv region?
- I think my personal emotions are not relevant because I'm here not in my private capacity, I'm here as a prosecutor. I have to be objective, I have to be impartial.
Of course, I've been around the world in Asia, in Africa, all parts of Africa, in Europe, and I've seen terrible crimes. I was prosecuting in Rwanda tribune in 1990s, and the former Yugoslavia. It is always sobering when you see refugees, with plastic bags walking away, children whose playgrounds are bombed, and buildings that are destroyed. But emotions really are a secondary issue. I have to deal with the evidence. War is ugly, war is cruel, and people suffer. My focus is crimes. Have civilians been targeted? Have civilian objects been deliberately destroyed? And have crimes been committed and who has been responsible? And why do I say that? Because that requires us not to have an emotional response, but a forensic response. That's what separates a judicial process from many others.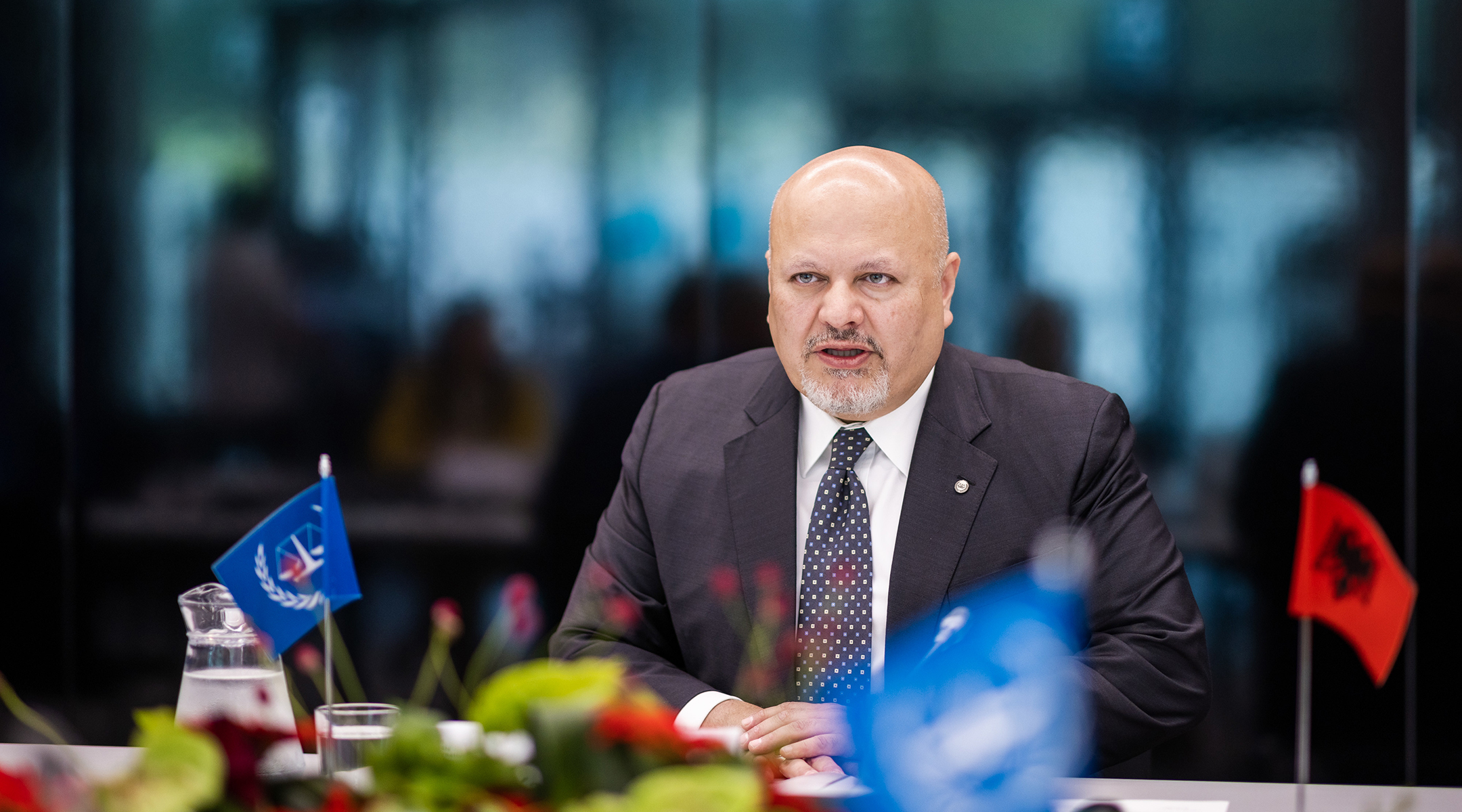 - In late June, the Office of the ICC Prosecutor joined the Joint Investigation Team probing war crimes in Ukraine. How long do you believe the inquiry on Ukraine may take? What crimes exactly are we talking about?
- The Rome statute crimes are clear: we have jurisdiction for war crimes, crimes against humanity, and genocide. We work with both the Prosecutor General of Ukraine, with National authorities, with a Joint Investigation Team, and Eurojust. Both ways, independently and partially, to try to get to the truth. And all I can say is that across situations, I don't believe in endless investigations. They need a focus, so that the law can have an impact. And this is what we'll try to do.
I'M GOING TO MAKE AN APPLICATION TO THE COURT ONCE QUALITY EVIDENCE HAS BEEN COLLECTED
- When do you think the trial may start?
- The court hearings will start when the judges will say so. It will require the evidence to merit me making the application to the court. But I'm not going to do that if I don't have the evidence, the evidence of the quality that is required. At the same time, I'm not going to delay and twiddle my thumbs, while the conflict is going on. It's a balance.
We're trying to get up to speed. But I'm certainly focused on making sure that the Ukrainian investigation can be effective, and not be necessary slow. But it will be as fast as the evidence allows us it to be. And on that, it is important to know not only to the field office. I have a continuous full presence there at the largest deployment and I hope that we will act honorably and with integrity in a way that it does not disappoint victims and survivors.
And quite honestly, it's not only for Ukraine. Around the world victims and survivors need to realize that international justice can't do everything by itself. It's an important anchor. I have to do my job, but there are many others anchors in the space, whether it's education or economics, that have to work in harmony to make sure that justice in its widest senses is fulfilled.
- In June, judges of the International Criminal Court issued arrest warrants for three suspects, including two Russian citizens, in war crimes committed during the 2008 war in Georgia. Tell us about the mechanism of issuing arrest warrants for persons suspected of committing war crimes.
- The point is that an arrest warrant requires a certain standard of evidence, which has a reasonable ground to believe that an individual has committed a crime within the jurisdiction of the court.
You should start a case when you feel that a standard beyond reasonable doubt is being met. Or there is a real prospect of conviction. We have the best chance to make sure that what we present to the court can stand up to that scrutiny. And I think that's in interests of justice, and in the interests of the victims and survivors.
- In June, a Russian spy who had been trying to infiltrate into the International Criminal Court was nabbed in the Netherlands. The Russian introduced himself as a Brazilian who sought a job at the ICC as an intern. What do you think the Russians were hunting for? Can this be related to the Ukraine case? And maybe now you have a different security system or an even more enhanced one to protect the evidence that the ICC has?
- First of all, I don't comment on matters of internal security for the office of the court of that matter. The Dutch have announced the actions that they took in relation to returning the individual they named. I would comment on any other issue, but for the rest, it will be speculation or it will be confidential, but I'm not going to further comment on that. But I understand the interest in the question.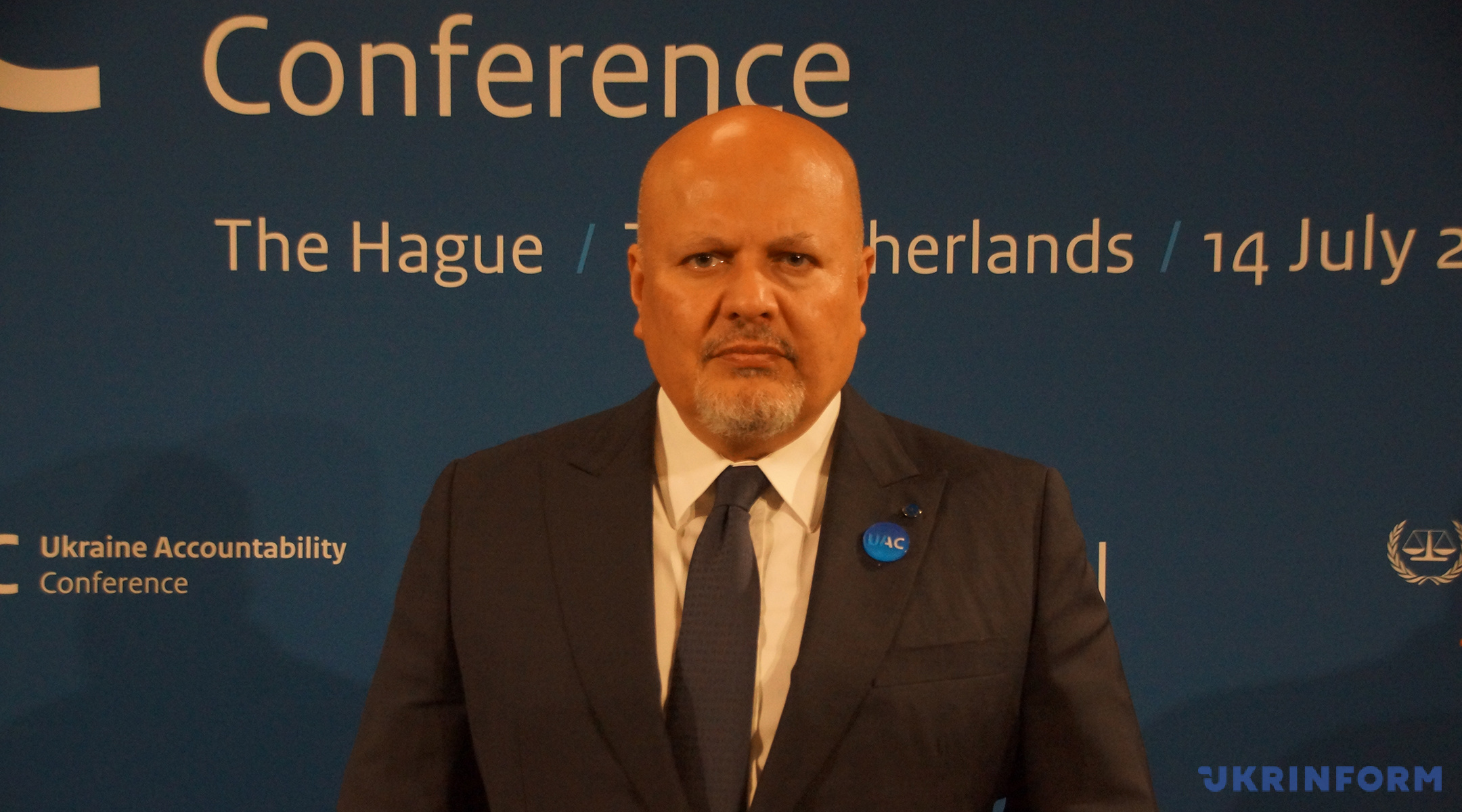 I HOPE WE WILL NOT DISAPPOINT VICTIMS AND SURVIVORS
- Ukraine has not ratified the Rome Statute, but recognized the ICC jurisdiction. Until February 24, many experts had been saying that this would affect the pace of the ICC's investigation into Russia's crimes in Crimea and Donbas. Is it important for Ukraine today to ratify the Rome Statute, which underlies the work of the International Criminal Court?
- It is for Ukraine to decide whether it wishes to ratify. You saw today many states have mentioned that, but for me it is a matter of sovereign will of Ukraine. What Ukraine has to do is to comply with international law. And it made declarations in 2014 and 2015 to implement legislation that allows it to fully cooperate with the ICC office.
So for the rest, it's up to Ukraine to discuss it with every member of European Union, that is a signatory as a state party. And of course, that's an issue that Ukraine is publicly discussing now.
But for me, I'm dealing with my legal responsibilities, not the general normative values. We need to have the cooperation law, the type that we can work with. And we need to keep building trust in working with the Ukrainian colleagues, so we can get to the truth.
And quite frankly, and I know, some may not like me to say it, I've also reached out to the Russian Federation. I have no favorites. My favorites are humanity, and my favorites are the most vulnerable, my favorites are those who are in fear. That's my responsibility and obligation in fact, not favoritism. So, I will reach out to the Russian Federation again, as I had no response. I have one from Ukraine.
And ultimately, I have to deal with the responsibility to get to the truth, then the process becomes credible. And that's what we want to be.
- Tell us about the ICC budget. What share of it is allocated for the Ukraine case? And is there a need for additional financing today?
- The court has been functioning for 20 years. And the reason in March I asked for additional funding was not just because of Ukraine, it is because of my other obligations in 16 situations whatever around the world. You know, we are investigating Venezuela, and also working with those authorities to complementarity. We are looking at Myanmar and into Bangladesh. We are looking at Philippines and Afghanistan, and you know, Sudan and Libya, and Mali and Central African Republic. And the list goes on and on and on. So, the resources that we spread across the situations are based upon my priorities. We need more help at states that are trying to move forward. I think the next budget of the Assembly of States Parties is important.
At the moment, Ukraine is not paying anything in terms of the support of the court. Of course, in war it is difficult, but its ….we are trying to get those recourses from other countries to make sure that the very situation we have to deal with is properly fended and resourced. Otherwise, the expectations will surpass our ability to deliver. And I need to make sure to the best to my ability that's not the case. We need to try to be quite, candid with victims and witnesses regarding what the international court can do and what it can't do.
Unfortunately, patience is going to be needed, but I hope still we can move quicker. Time will show.
Iryna Drabok, The Hague
Photos by: Iryna Drabok, Dutch Ministry of Foreign Affairs, International Criminal Court