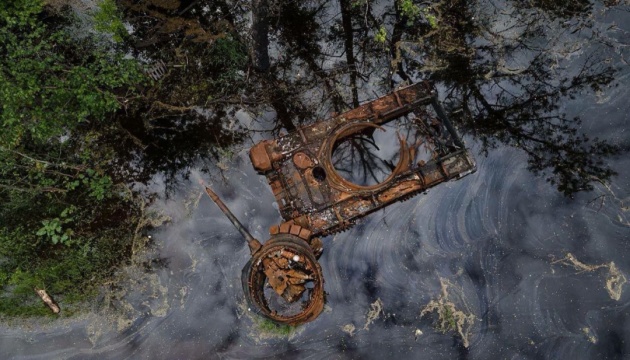 Ukraine delivers 10 strikes at enemy strongholds, ammo depots in southern regions
Over the past day, Ukrainian defenders in the southern direction engaged enemy strongholds and clusters of manpower and equipment, eliminating a total of 111 Russian invaders.
That's according to Operational Command South, Ukrinform reports.
"The situation in the South Buh operational zone remains difficult, but remains controlled by the defense forces. The enemy continues to wage hostilities along the occupied defense line. There are no signs of any strike groups being set up," the report says.
A reinforced enemy platoon tried to conduct a counterattack toward Andriivka and made an attempt in the area of ​​Lozovoy to restore the positions lost earlier. None of these attempts saw success.
Twice, the enemy Mi-8 helicopters, operating in pairs, carried out airstrikes on Potyomkine and the area near Olhany. There are no losses among the Ukrainian defenders.
"Meanwhile, our forces carried out ten airstrikes targeting the enemy: Three of them were helicopter strikes and seven - with the use of bombers and attack aircraft. Enemy strongholds were hit five times, clusters of manpower and equipment in Kherson region – three times, and ammunition depots in Mykolaiv region and Kherson region were hit twice," the Ukrainian military said.
Missile and artillery units of the Armed Forces of Ukraine performed more than 200 fire missions, as a result of which the enemy lost 111 soldiers, a Msta-B howitzer, two self-propelled artillery and mortar installations Nona-S, an Eleron-type unmanned aerial vehicle, and 13 armored and other vehicles.
As noted, the destruction of the command and control and observation posts, as well as six more ammunition depots in the Kherson, Beryslav and Kakhovsky districts, has been confirmed
"Stormy weather in the northwestern part of the Black Sea continues to create prerequisites for enemy mines to drift more intensively. At the same time, the enemy navy reduced its warship/cutter group to two missile carriers and a large landing craft," said the report.
Photo from open sources