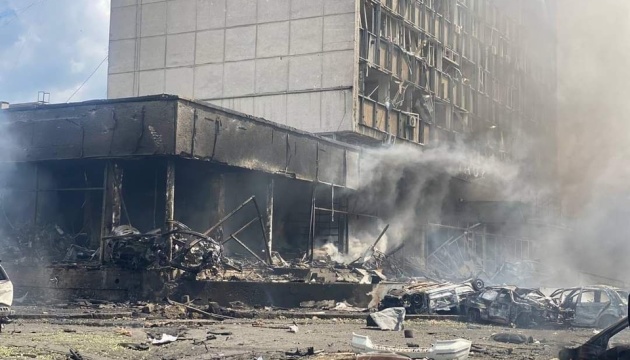 MFA Austria: Russian strike on Vinnytsia "war crime" that cannot go unpunished
Austria has strongly condemned Russia's brutal attack on the civilians of Vinnytsia, stressing that those guilty of this war crime must be held accountable.
This was stated by the Ministry of Foreign Affairs of Austria on Twitter, Ukrinform reports.
"We strongly condemn #Russia's heinous attack against civilians in #Vinnytsia today, taking the lives of more than 20 innocent people, incl. children. Targeting civilians is a #warcrime - there can be no impunity, the perpetrators of these atrocities must be held to account," the statement reads.
As reported, on July 14, the Russians hit the center of Vinnytsia with Kalibr cruise missiles, launching them from a submarine deployed in the Black Sea.
As a result of the attack, 23 people were killed (including three children), 71 were hospitalized, of whom 34 were seriously injured and five remain in critical condition. Another 39 people are still reported as missing.