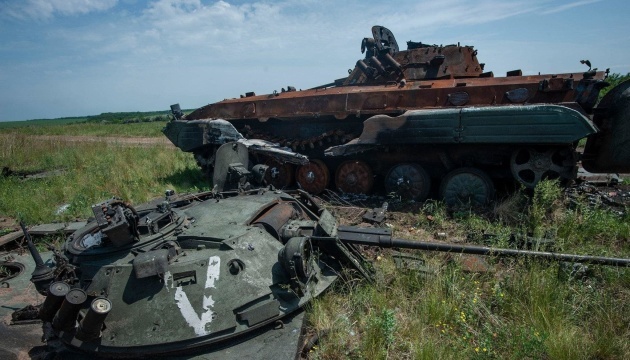 Invaders initiated 'operational pause' in war with Ukraine – ISW
For the first time since the beginning of the war, Russia has not claimed territorial gains in Ukraine.
The Institute for the Study of War (ISW) said this in its latest Russian offensive campaign assessment, Ukrinform reports.
"There were no claimed or assessed Russian territorial gains in Ukraine on July 6 for the first time in 133 days of war, supporting ISW's assessment that Russian forces have largely initiated an operational pause," the report said.
It added that the Russian Defense Ministry claimed territorial gains every day from the start of the war but has not claimed any new territory or ground force movements since completing the encirclement of Lysychansk on July 3.
However, Russian forces still conducted limited and unsuccessful ground assaults across all axes on July 6. Such attempts are consistent with a Russian operational pause, which does not imply or require the complete cessation of active hostilities.
"It means, in this case, that Russian forces will likely confine themselves to relatively small-scale offensive actions as they attempt to set conditions for more significant offensive operations and rebuild the combat power needed to attempt those more ambitious undertakings," ISW said.