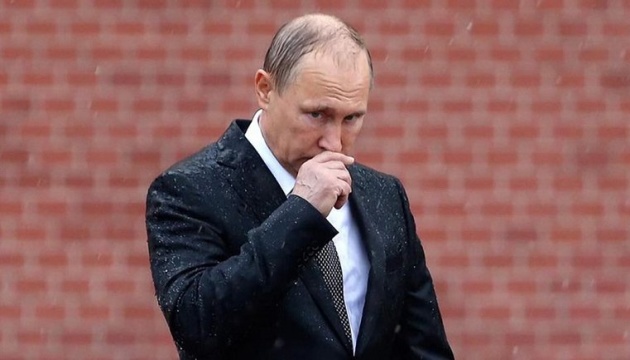 ISW analysts comment on Putin's war goals in Ukraine
The objectives of the Russian war include truncating the sovereignty of Ukraine and changing the government, installing a puppet regime and putting the country into Moscow's influence orbit.
That's according to a report by Institute for the Study of War, seen by Ukrinform.
"Russian Security Council Secretary Nikolai Patrushev restated Russian President Vladimir Putin's initial objectives for operations in Ukraine, suggesting that the Kremlin retains maximalist objectives including regime change and territorial expansion far beyond the Donbas," the report reads.
He almost exactly restated the goals Putin voiced at the onset of the invasion on February 24, noting that the "special military operation" will continue until Russia completes its mission of protecting civilians from "genocide," "denazifying" and demilitarizing Ukraine, as well as obliging Ukraine to become a permanently neutral nation between Russia and NATO.
Patrushev's statement suggests that Russian military leadership will continue to push for advances outside Donetsk and Luhansk blasts and that the Kremlin is preparing for a protracted war with the intention of taking much larger portions of Ukraine, the analysts suggest.
Meanwhile, Russian authorities are conducting escalated conscription measures in occupied territories to compensate for continuing manpower losses. They are also continuing to consolidate administrative control of occupied areas of Ukraine, likely to set conditions for the direct annexation of these territories to the Russian Federation.
As for the situation on the frontlines, ISW says Russian forces are attempting to advance west of the Lysychansk area toward Siversk. They are also likely attempting to gain access to village roads southeast of Bakhmut in order to advance on the city from the south.