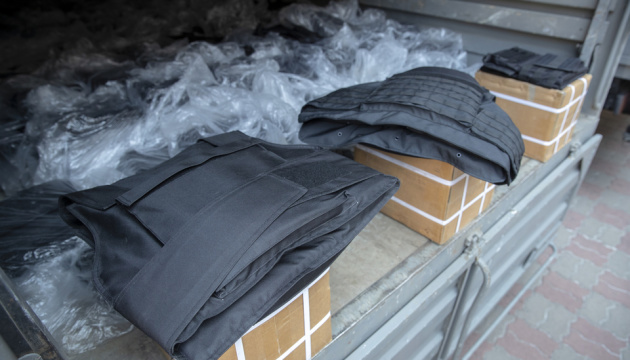 Klitschko hands over 1,200 bulletproof vests to National Guardsmen
Kyiv Mayor Vitaliy Klitschko has presented over 1,200 bulletproof vests to the National Guard of Ukraine.
This was reported by the City Council press service, according to Ukrinform.
"The war which Russia brought to Ukraine has been going on for more than four months already. Ukrainians are heroically fighting for their independence and liberty, for their statehood. And our servicemen, who defend us on the front lines, need high-quality and reliable equipment. The capital authorities are helping Ukrainian fighters as best they can. We deliver food, hygiene products, cars, and essential equipment. Today, Kyiv handed over 1,200 bulletproof vests (protection class 4 and 5) to the National Guard of Ukraine. The city had received these bulletproof vests from partners. The equipment has passed all the necessary research and examinations, having seen proper test protocols," Klitschko said.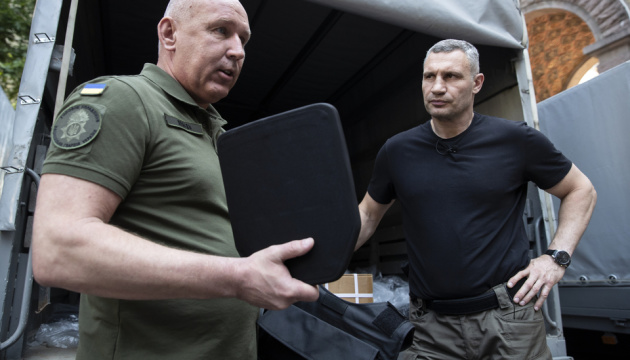 According to mayor, the city has already handed over almost 15,000 bulletproof vests and 5,000 Kevlar helmets to Ukraine defenders.
As reported, in June, the Ministry of Defense provided over 100,000 vests to the Armed Forces, while stocks remain available to equip nearly six brigades.