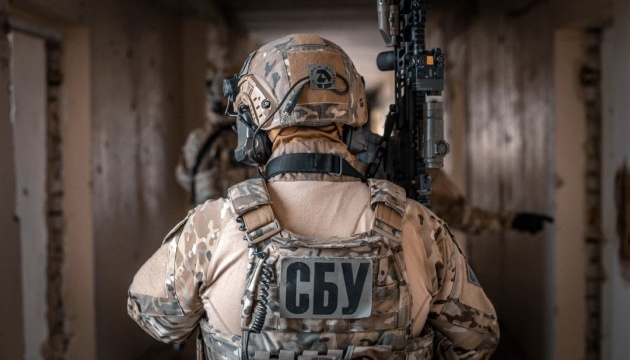 SBU nabs traitor who tipped Russian invaders about home addresses of Ukrainian servicemen
A traitor who gave out to the invaders home addresses of the Ukrainian military servicemen and territorial defense fighters in the village of Vorzel near Kyiv was detained following an inquiry.
The culprit was detained while trying to pass sensitive data to her Russian handler, the SBU reports, according to Ukrinform.
"Cyber ​​experts and SBU operatives established that the traitor had been recruited by a Russian intelligence operative, who tasked her with carrying out subversive activities. She also publicly called on Ukrainians to join the ranks of the occupation troops, and justified their crimes," the report says.
The indictment against the suspect has been forwarded to court. She faces 15 years to life in prison.
Another enemy accomplice was exposed by the SBU counter-intelligence at one of the industrial enterprises in Kyiv. He would spread a word of support for the invaders among factory workers, justifying the full-scale invasion of Ukraine.
The agitator was sacked from the job and charged.
In Odesa, SBU cyber experts neutralized a network of Russian Internet assets, consisting of five perpetrators, who "dispersed" through social networks destructive posts denying the war crimes committed by the invaders.
As reported, since the full-scale aggression of the Russian Federation, the Security Service has been investigating more than 1,000 criminal proceedings related to treason and collaboration with the enemy.