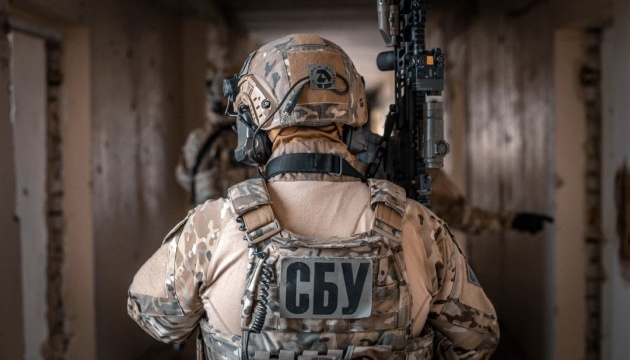 SBU detains enemy accomplice spotting missile strikes
The Security Service of Ukraine has apprehended a Russian intelligence asset, tasked with spotting missile strikes on targets in Kyiv.
That's according to an SBU report published on Facebook, as seen by Ukrinform.
According to the Ukrainian counterintelligence operatives, the culprit would report to his handler after the strikes, sending out photos from the scene. Among the targets was a strategically important defense plant.
"An agent was an employee of one of the machine-building enterprises. He expressed support for the aggressor forces among his colleagues and denied Russian war crimes, including the shelling of Ukrainian cities," the SBU notes.
Another enemy accomplice was exposed at one of the Kyiv state companies. "The malefactor was sending pro-Russian propaganda to his colleagues via Telegram, justifying Russian aggression by 'protection of Donbas,'" the agency said.
Evidence of his criminal action was found in the perpetrator's phone. Also, firearms and USB flash drives with official documentation from the suspect's office were seized during the raid.
As Ukrinform reported, on the morning of June 26, the Russians launched missile strikes on Kyiv. A 9-storey apartment block in Shevchenkivskyi district was damaged. A local man was killed in the attack.