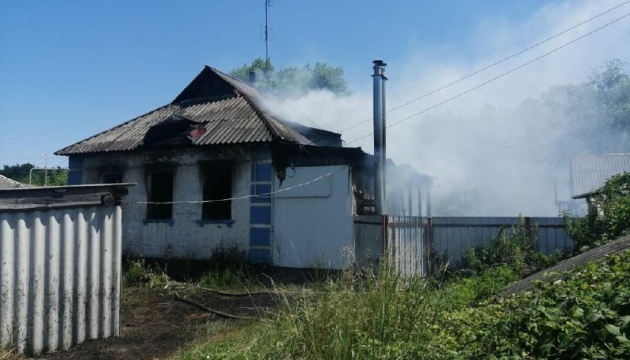 Russian invaders shell Sumy region using phosphorus munitions
On Sunday, Russian forces fired more than two hundred projectiles at the Sumy region, used banned phosphorus and cluster munitions again.
Head of the Sumy Regional Military Administration Dmytro Zhyvytskyi said in a Telegram post, Ukrinform reports.
"Russia again used prohibited weapons in the Sumy region. On Sunday, Russians used more than 230 mines and projectiles of various calibers, five communities were affected: Znob-Novhorodska, Novoslobidska, Velykopysarivska, Bilopilska, Khotinska communities," Zhyvytskyi informed.
As reported, the Sumy region comes under targeted fire coming from the Russian territory every day. The day before, Russian forces shelled the Esmanska and Shostynska communities.
iy